Union Budget 2022: Twitter turns into a meme fest
New Delhi, Feb 01: Twitter has been flooded with memes after Union Finance Minister, Nirmala Sitharaman presented her fourth budget today.
Recommended Video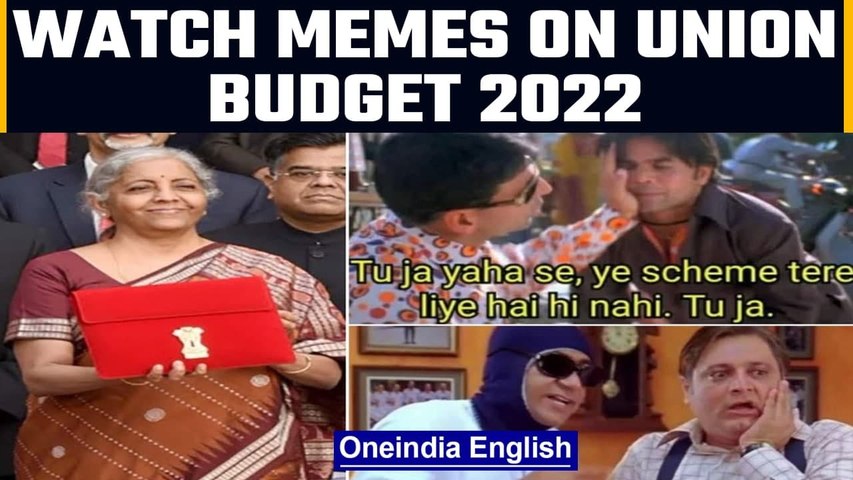 Budget 2022: Memes took a subtle jibe at the government, Watch | Oneindia News
Many users have posted funny memes and this is a laugh fest. Let us take a look at some of the hilarious posts ahead and after the budget was presented.
#Budget2022 expectation of middle class. #NirmalaSitharaman pic.twitter.com/QfjHIRryTQ

— Narayanan Embar (@narayananembar) January 31, 2022
Some big announcement may or may not come out of the Budget

But one thing is for sure

A lot of memes are going to come 😂😂😂

— Aditya Kondawar (@aditya_kondawar) January 31, 2022
I am waiting for the Budget 2022, more than I wait for Diwali or my birthday...😬#Budget2022 #StockMarket

— Aavani Sharma~∆$ (@aavani_sharma) January 29, 2022
Government to tax paying middle class during every budget #Budget2022 pic.twitter.com/bcui8qTRTA

— Finance Memes (@Qid_Memez) January 30, 2022
#Budget2022 #StockMarket #Budget2022 #trading
Trader's wating for budget 🤣 pic.twitter.com/AvD8100Chn

— Hrishikesh (@Hrishik68271157) January 31, 2022
Budget day soon!#Budget2022 pic.twitter.com/IsIiXYUHyg

— Stocktwits India (@StocktwitsIndia) January 30, 2022
Meanwhile salaried taxpayers waiting for new tax regime!#NirmalaSitharaman #Budget2022 #EconomicSurvey #BudgetSession2022 pic.twitter.com/JFOcEIrVjv

— Hrishikesh Janjal (@janjal_rishi) January 31, 2022
Story first published: Tuesday, February 1, 2022, 14:36 [IST]