Lakhimpur violence: 4 more arrested, farmers called for questioning
Lucknow, Oct 19: The Uttar Pradesh Police on Monday arrested four more persons, including a BJP leader, in connection with the Lakhimpur Kheri violence.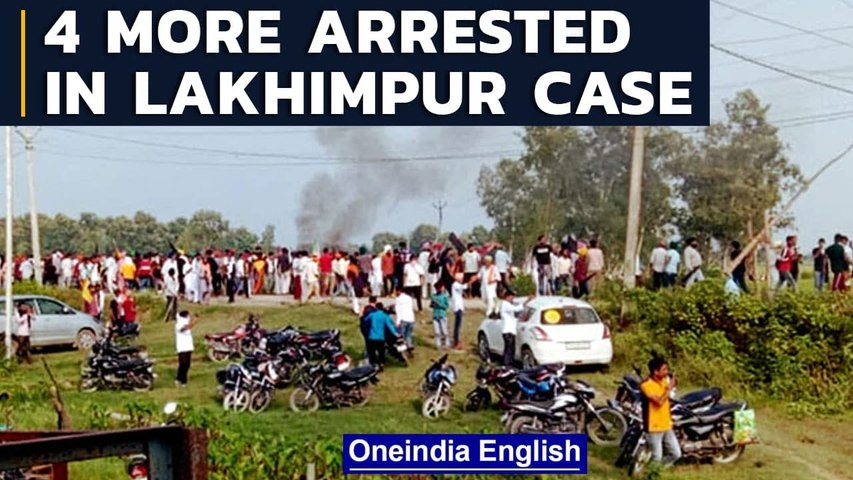 Lakhimpur violence: 4 more including a local BJP leader arrested | Ashish Mishra | Oneindia News
Those held have been identified as Sumit Jaiswal, Shishi Pal, Satya Prakash Tripathi alias Satyam and Nandan Singh Bisht.
"Four persons were arrested on Monday by the Crime Branch of the Lakhimpur Kheri police along with the SWAT team. The SIT investigators and other senior officials are interrogating the accused and further probe is underway," the state police said in a statement.
Eight people, including four farmers, died in the violence on October 3.
The four farmers were allegedly knocked down by a vehicle carrying BJP workers.
Angry farmers then allegedly lynched some people in the vehicles.
The other dead included two BJP workers and their driver.
Farmers have claimed that Ashish Mishra was in one of the vehicles, an allegation denied by him and Ajay Mishra, who say they can produce evidence to prove he was at an event at that time.