US: At least 10 people killed in shooting at Walmart store in Virginia
Washington, Nov 23: At least 10 people have been killed at a Walmart store in Chesapeake, Virginia state of US, after a gunman - believed to be the store manager - opened fire. The gunman was also killed during the shooting.
Recommended Video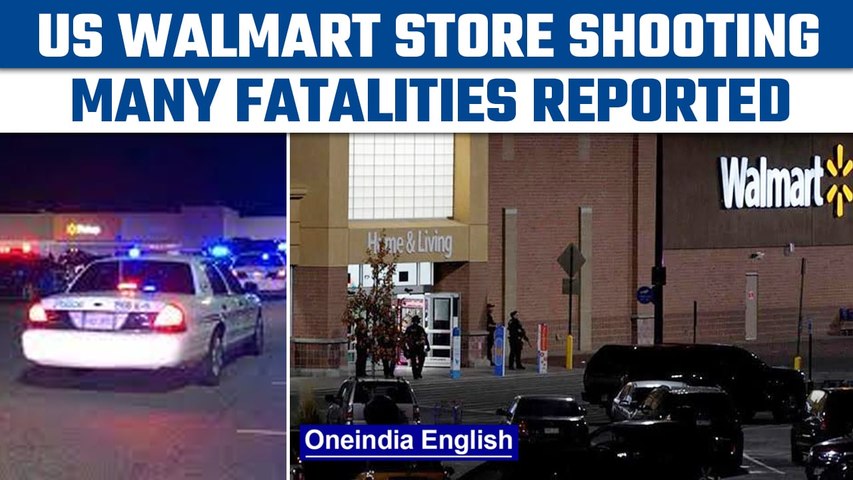 US Walmart store shooting: Several killed in mass shooting in Virginia | Oneindia News *Breaking
According to WAVY report, Police Department officer Leo Kosinski told reporters at the scene that the shooting happened inside the Walmart around 10:12 pm local time. One person is also found dead at the enterance of the store.
"We were able to find multiple fatalities and multiple injured parties," Leo Kosinski told reporters at the scene, saying rapid response officers entered the store "immediately" as they arrived.
"We believe it is a single shooter and that single shooter is deceased at this time," he added.
In the US, the shooting occurred at a Walmart store in Virginia. According to preliminary data, about 10 people died, according to TV, citing the police. pic.twitter.com/Drb9knfq8g

— Животный мир (@dragon_of_time_) November 23, 2022
#UPDATE A Chesapeake police spokesperson tells us at this point he believes no more than 10 people have died. It's unclear if the shooter was an employee. The shooter is now deceased. Officers are walking through the Walmart super center checking for victims. @WAVY_News pic.twitter.com/gZs4CDV0q8

— Michelle Wolf (@MichelleWolfTV) November 23, 2022
Walmart said on Wednesday that it was "shocked" by a mass shooting at its store in the US state of Virginia, with police fearing multiple deaths.
"We are shocked at this tragic event at our Chesapeake, Virginia store. We're praying for those impacted, the community and our associates. We're working closely with law enforcement, and we are focused on supporting our associates," the company said on Twitter.
Five, including a police officer, killed in North Carolina shooting: Mayor
The shooting comes just days after a mass shooting in Colorado Springs, Colorado killed five people.