Taliban finalises new govt formation in Afghanistan, invites China, Pakistan, Russia
Kabul, Sep 06: Taliban has finalised all preparation for the formation of the new government in Afghanistan. Reportedly, the insurgent group has invited Pakistan, Qatar, Turkey, Russia, China and Iran to attend the new government formation ceremony.
Recommended Video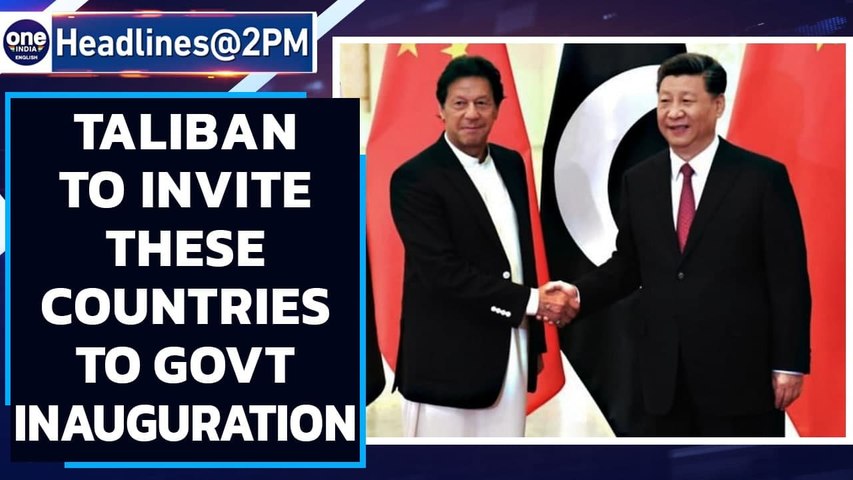 Taliban will invite Pakistan, China, Russia and others to govt inauguration | Oneindia News
The Taliban has claimed to taken over Panjshir, the last province that was held on to by the National Resistance Force of Afghanistan.
"Panjshir province completely fell to the Islamic Emirate of Afghanistan," Mujahid wrote in a statement on Twitter, saying some enemy fighters had been killed and others fled the fighting.
Resistance fighters in Panjshir are or were the last major group contesting Taliban forces since they swept across most of the country over the last three weeks.
The resistance forces have banded together under the so-called National Resistance Front of Afghanistan (NRFA).
Mujahid also told reporters at a press conference in capital city Kabul that the "Afghan forces were trained in the past 20 years will be asked to rejoin the security department alongside Taliban members." He added that any insurgency against their rule would be "hit hard."
The taliban government formation was delayed as the insurgent group struggles to give shape to a broad-based and inclusive administration acceptable to the international community.
With DW news inputs