Raj Kundra porn scandal: Crime branch records Shilpa Shetty's statement
New Delhi, July 23: A team of Mumbai Police Crime Branch on Friday recorded Shilpa Shetty's statement in regard to the porn movies racket in which her husband Raj Kundra has already been arrested. As per police, Shetty was a director of Kundra's firm for some time.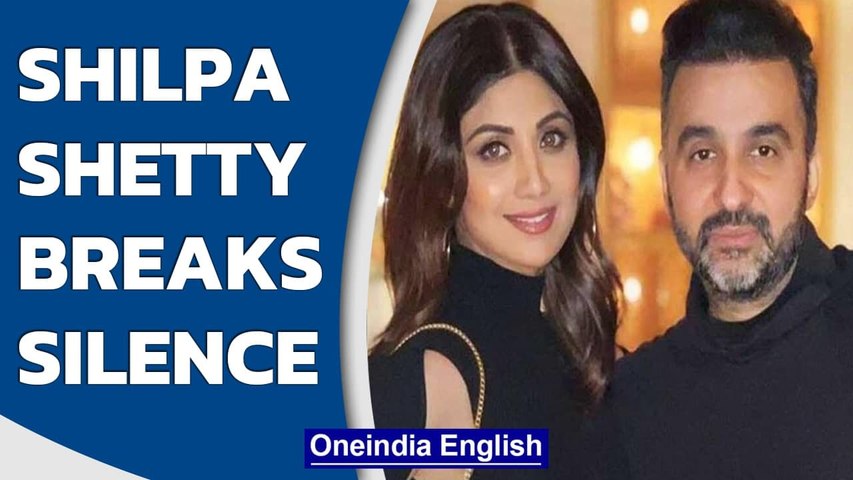 Shilpa Shetty's first post after Raj Kundra's arrest| Pornographic Film Case | Oneindia News
Kundra (45) was arrested by the crime branch on Monday night in a case, which it said, related to alleged creation of pornographic films and publishing them through some apps.
According to the police, there were several WhatsApp chats that revealed that Kundra was involved in the financial dealings of an app and its contents.
The police also said three women have come forward with complaints in the case, saying they were "forced to act in pornographic movies".
According to the police, the accused persons took advantage of struggling models, actors and other workers and made them work in these movies.
Kundra was taken into custody on Monday night by the city police''s crime branch after being booked under relevant sections of the Indian Penal Code and the Information Technology Act.
Kundra's phone contained WhasApp chats regarding Kenrin and its economic transactions. These conversations also revealed that he had discussed selling 119 adult films to a person for USD 1.2 million, police said.
They wanted to probe if this deal went through and the videos were transferred, the remand plea said.
Searches at the accused's office led to the seizure of 51 obscene videos, the police said. An employee who handled accounts of Hot Shots told investigators that between August 2019 and November 2020 it earned a net profit of GBP 4,000 to 10,000 per month, police said, adding that Kundra's company Viaan Industries was involved in the maintenance of the app.
Viaan's employees told the police that the app was removed from Google Play in June 2020 and the Apple app store in November as it had obscene content, the remand plea said.
Thorpe allegedly directed the employees to remove all data related to the Hot Shots app after a case was registered in February this year, so IPC sections related to 'destruction of evidence' have been added to the case, the police said.
The police also wanted to record the statements of the women who were allegedly lured and forced into acting in porn films by the accused, the application said.