On his birthday, a look at at the decisive Doval Doctrine
Article 370 only made the people of Jammu and Kashmir look different from the rest of the Indians. This Article also led to the rise of Jammu and Kashmir, Ajit Doval had said
New Delhi, Jan 20: January 20 is the birthday of India's most prolific National Security Advisor (NSA) Ajit Doval.
Ajit Kumar Doval K C was born on January 20 1945 and he had between 2004-5 served as the Director of the Intelligence Bureau after spending a decade as the head of its operation wing.
In December 2009, four years after his retirement, he became the founding Director of India's premier think-tank, Vivekananda International Foundation(VIF). He was appointed as India's fifth NSA on May 30 20014.
Many feathers on his hat:
Ajit Doval has many feathers on his hat. Just a month after taking over as NSA, he was tasked with a tough operation. 46 nurses were trapped in a hospital in Tirkit, Iraq following the capture of Mosul by the Islamic State. Doval flew to Iraq on June 25 to understand the position on the ground.
Islamic State inspired terrorism poses big threat to humanity: NSA Doval
Out there, he made high-level contacts in the Iraqi government, following which the nurses were released.
Doval also planned the cross border military action with then Army Chief General Dalbir Singh against the National Socialist Council of Nagaland in Myanmar. In the operation nearly 28 militants who had targeted India had been killed.
Doval is also credited with his doctrinal shift in Indian national policy in relation to Pakistan. Reports say that the surgical strikes of 2016 in Pakistan occupied Kashmir were also his brainchild.
In the aftermath of the 2019 Balakot airstrike and the subsequent capture of Indian pilot, Abhinandan Varthaman by the Pakistan military. Ajit Doval held talks with the US Secretary of State and National Security Advisor and secured the release.
Recommended Video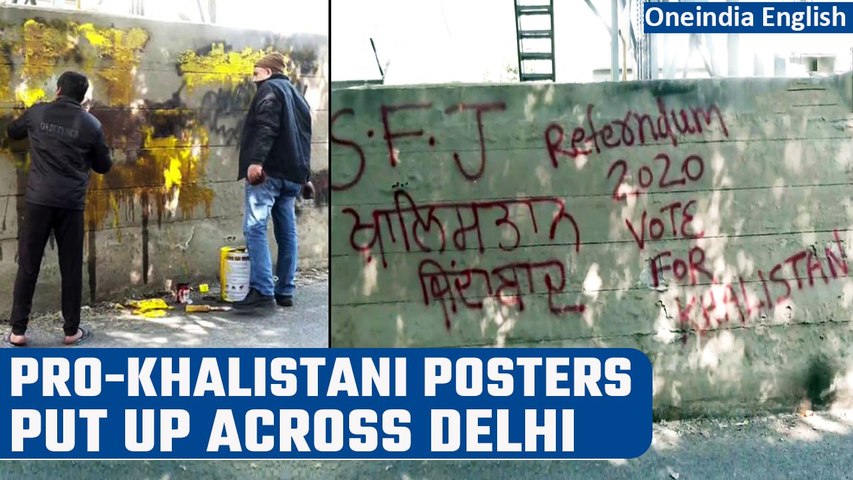 Delhi: Pro-Khalistani posters appear in different areas ahead of Republic Day | Oneindia News*News
The Doval Doctrine:
The many successes India has had on the national security front is largely credited to the famed Doval Doctrine. He maintains that India will not only fight on its own soil, but also on foreign soil which becomes the source of a security threat.
It is not necessary that we fight where you want to. India will take the battle to where the threat originates, he says.
On Kashmir, he had made it clear that stone pelters will not be tolerated at any cost. He maintains, ' do not overreact, it will pass off as they cannot sustain. He made it clear that the policy of appeasement will not work. In the many meetings with Prime Minister Narendra Modi, he had said that there is no point in taking a soft stance in the Valley against those who are anti-nationals and disrupting peace at the behest of Pakistan.
At meet of Central Asian security ministers' meet, Doval emphasis on need to counter terror financing
Back in 2010, Ajit Doval had said that the policy of appeasement being followed since 1947 would not work. He had said that the focus should be on vacating the Pakistani forces instead of going to the United Nations.
At that time when Article 370 had not yet been abrogated, he had said that this only made the people of Jammu And Kashmir look different and this led to the rise of separatism. Such policies only gave Pakistan the upper hand, he had said.
Only a decisive blow to Pakistan will make that nation understand what they are thinking is wrong, the NSA had said.
Story first published: Friday, January 20, 2023, 12:24 [IST]