Detrimental to India's territorial integrity, Prasar Bharti reviews relationship with PTI
New Delhi, July 01: Prasar Bharti has said that taking into view the conduct by PTI, it was reviewing the need for continued relationship with the news agency and a decision in this regard would be conveyed soon.
In a letter to PTI, Prasar Bharti has said that, the Prasar Bharati (Broadcasting Corporation of India) Act, 1990, in Section 12 sub-section 2(a)mandates that the Public Broadcaster in the discharge of its functions be guided by the objective of upholding the unity and integrity of the country.
"It has come to the attention of Prasar Bharati that recent news coverage by the Press Trust of India (PTI), which was disseminated widely by PTI to its domestic subscribers and prominently shared with foreign entities, was detrimental to national interest while undermining India's territorial integrity."
"Through the above actions, the PTI has conducted itself in a manner contrary to the values that the Public Broadcaster has been mandated to uphold. The said conduct of PTI has made it no longer tenable for the Public Service Broadcaster to be a patron of PTI as a News Agency."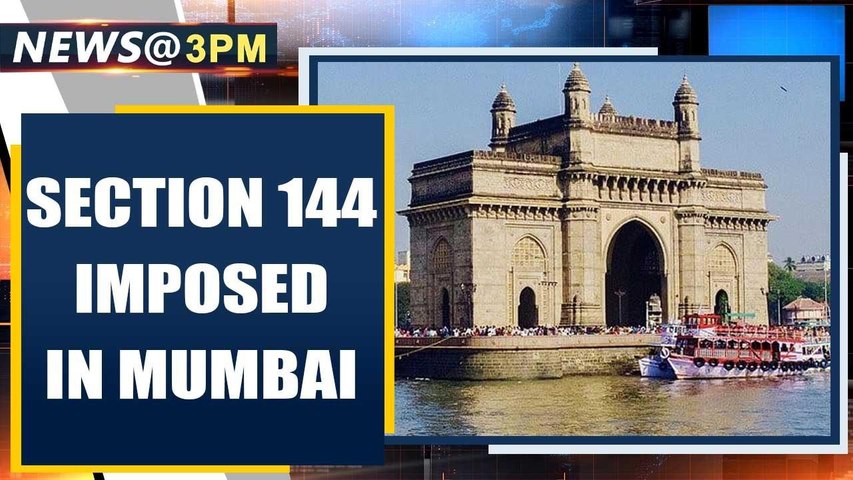 Mumbai restricts gatherings, section 144 imposed in view of Covid| Oneindia News
"It is further mentioned that PTI is substantially supported by the Public Broadcaster through huge annual fees towards subscriptions. Issue of rationalisation of subscription fee has been lingering on for past several years due to rigid attitude of PTI. Despite all-out efforts by Prasar Bharati, PTI has failed to detail the huge annual subscription fee which was required by the Prasar Bharati Board to finalise the issue."
It has also been noted that nearly Rs 200 Crores of Public Funding to PTI since 1980 in the form of annual subscription fees with no public accountability. In today's terms, the funding would be equivalent to a public investment value of Rs 400 Crores to Rs 800 Crores depending on the interest rates.
PTI's Board has no Public Representative; All Board Members are from private media organisations. There needs to be transparency on how much PTI is charging private media in comparison to public funds sought.
PTI in a statement said that the central government seems to be working towards the "dismemberment" of the news agency Press Trust of India, after public broadcaster Prasar Bharati threatened to cancel its subscription over its allegedly anti-national coverage.
The government gives the impression of working for the dismemberment of the Press Trust of India (PTI), India's premier news agency which has established a name for itself for being a professional news establishment,"
It may be recalled that the news agency had interviewed Chinese Ambassador to India Sun Weidong. He had accused New Delhi of provoking the violent clash at Galwan Valley on June 15. He said that the onus is on India. The Indian side crossed the Line of Actual Control for provocation and attacked the Chinese border troops, he had also said.
Prasar Bharti has told PTI that its anti-national reporting makes it no longer tenable to continue the relationship.