Need for an all-inclusive education
The fundamental purpose of education in any forward-looking society is to foster enlightenment and development of the entire universe. In harmony with this conventional wisdom, India today must create appropriate educational institutions.
The recent decision of the Union Ministry of Minority Affairs to discontinue the 'Padho Pardesh' scheme is a progressive and commendable step indeed. This scheme provided interest subsidy on education loans to the students of minority communities for overseas studies. It was not in tune with the spirit of our Constitution.
The Constitution commands our government to foster all-inclusive development in every walk of life, including education and enlightenment, and, herein, discriminate against none on the ground of caste or creed. But, like it or not, the successive governments, at the Centre as well as in the States, have so far, by and large, acted otherwise. They all have instead devised such schemes as would focus on benefitting only certain social segments. Their sole motivation behind this seems to have been to appease the targeted groups and solicit their electoral support.
It was as part of this traditional pattern of appeasement that in 2006, the then Prime Minister Manmohan Singh government included the Padho Pardesh scheme in its 15-point programme for the minorities. The current dispensation in New Delhi has done well to drop this discriminatory scheme. One hopes it would now focus on replacing such schemes with the one that would aim at the educational advancement of all.
UP Madrassas to have NCERT syllabus, modern education on the cards
The fundamental purpose of education in any forward-looking society is to foster enlightenment and development of the entire universe. In harmony with this conventional wisdom, India today must create appropriate educational institutions. History bears out that India already had such a system in the past. Authentic studies say that in ancient times, India was home to universities, such as Takshashila, Nalanda and Vikramshila. India developed disciplines like philosophy, management, astronomy, surgery, Ayurvedas, mathematics, engineering, meditation, music and dance.
During the ancient period, India witnessed two systems of education - Vedic and Buddhist. The medium of instruction in the Vedic system was Sanskrit. It was Pali in the Buddhist system. Both systems of education focused on the holistic development of pupils. It focused on imparting such knowledge as could be practically implemented to find solutions to real-life problems. The emphasis of education was on inculcating in the pupils values such as self-reliance, empathy, creativity, integrity, loyalty and kindness.
In our ancient educational system, there was absolutely no gender or birth-based discrimination. Education was open to all. As a result of this, there was the presence of women scholars such as Gargi, Lopamudra, Maitreya, Ghosha, Apala, Indrani, Vishwavara and Vidushi Bharati during this period. The talents flourished and the nation flourished in every field.
Before the British came to rule India, literacy rates in the country were over 99%, except in the case of a few tribal communities. The pre-colonization education in the country was available to all irrespective of castes. In 1822, the Madras Presidency conducted a survey which showed that Sudras and the castes below them formed 70 per cent to 80 per cent of the total students in the Tamil speaking areas.
Recommended Video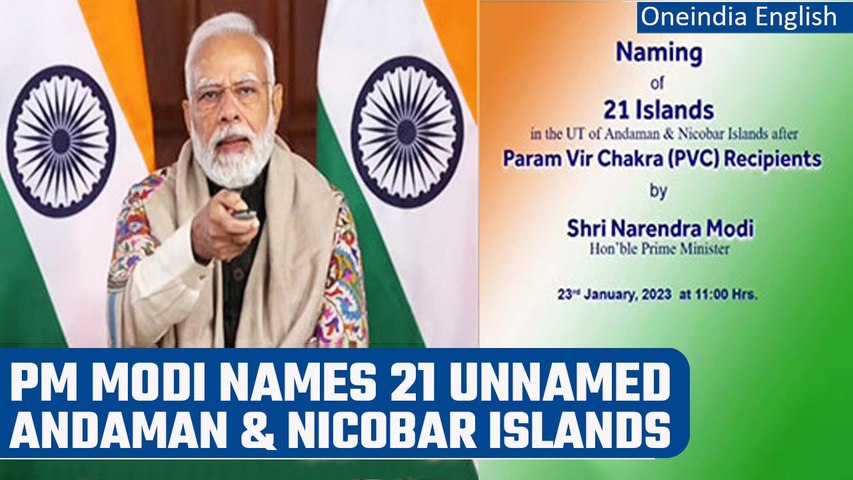 Prime Minister Modi named 21 largest unnamed Andaman & Nicobar islands | Oneindia News *News
'Hindi will not work': Rahul Gandhi backs English education in schools
Our government at the Centre must be serious about reviving the finer aspects of our ancient education and incorporate them into our contemporary system so as to make it all-inclusive. In a media interview in 2021, eminent parliamentarian Subramanian Swamy rightly pointed out that the Indian education system had not changed much since Thomas Babington Macaulay devised the Minute on Education in 1835. He lamented, "Our education system has the same books with the same untruth and nonsense in it. The English language which we are using out of compulsion makes it easier. We could have given a rebirth to Sanskrit as the Jews did with Hebrew."
The Centre would do well to take note of Swamy's observation and take corrective measures in the matter. India today very much needs to discard the present educational system and replace it with an appropriate one. This is a must for developing bright, resilient minds equipped with the beliefs and values rooted in our soil, who could take our nation really forward in the contemporary world.
Regrettably, there are some elements in our political sector who cannot appreciate the beauty of ancient education. They seem to be obsessed with foreign education. Recently, some legislators of the Aam Aadmi Party (AAP), led by Delhi Chief Minister Arvind Kejriwal, marched to Lieutenant Governor V.K. Saxena's home to protest against the latter's move of "blocking a plan to send Delhi school teachers to Finland for training." CM Kejriwal has reportedly said, "Finland has the best education system... We... will fight for the future of our kids."
Such an approach of the Kejriwal government is strange. There is little reason for India to go in for foreign education training and spend the taxpayers money. According to a report, the Delhi government has so far sent 1,079 teachers to different countries for training. Of these, 59 have gone to Finland, 420 to Cambridge and 600 to Singapore. Besides, 860 school principals have been imparted training in prestigious institutes like IIM-Ahmedabad and IIM-Lucknow. One thinks India can have institutions of excellence, within the country itself , to train our teachers.
(Jagdish N. Singh is a senior journalist based in New Delhi. He is also Senior Distinguished Fellow at the Gatestone Institute, New York)
Disclaimer: The opinions expressed in this article are the personal opinions of the author. The facts and opinions appearing in the article do not reflect the views of OneIndia and OneIndia does not assume any responsibility or liability for the same.