General Naravane arrives in Nepal on three day visit
Kathmandu, Nov 04: Indian Army Chief, General M M Naravane has arrived in Nepal on a three day visit.
All eyes would be on the meeting between General Naravane and Nepal's Prime Minister, K P Oli, which will be held in Kathmandu on November 5.
A lot of back channel dialogues have taken place prior to this and the visit would put the same to test. New Delhi had put on hold talks with Nepal earlier this year after a new map was cleared by Nepal's parliament. The map incorporates Indian territory near its border with China.
Tense situation along Pakistan-China borders to top discussions at Army brass meet
Officials say that the Army Chief's meeting with the Nepal PM could lead to the resumption of foreign secretary level talks between the two countries. Several crucial issues will be discussed at the November 5 meeting and if all goes well then the Foreign Secretary level talks between the two sides will resume.
Further both sides are also hopeful that the controversy over the road construction via Lipulekh will be laid to rest. Further both sides would also look to arrange a meeting of the Joint Technical Level Boundary Committee.
It may be recalled that ahead of this visit, Research and Analysis Wing chief, Samant Kumar Goel had paid a visit to Nepal. During the visit last week, he held talks with Oli and emphasised on the friendly relations between the two countries.
Chinese encroachment in Nepal: Alert sounded by intel in Delhi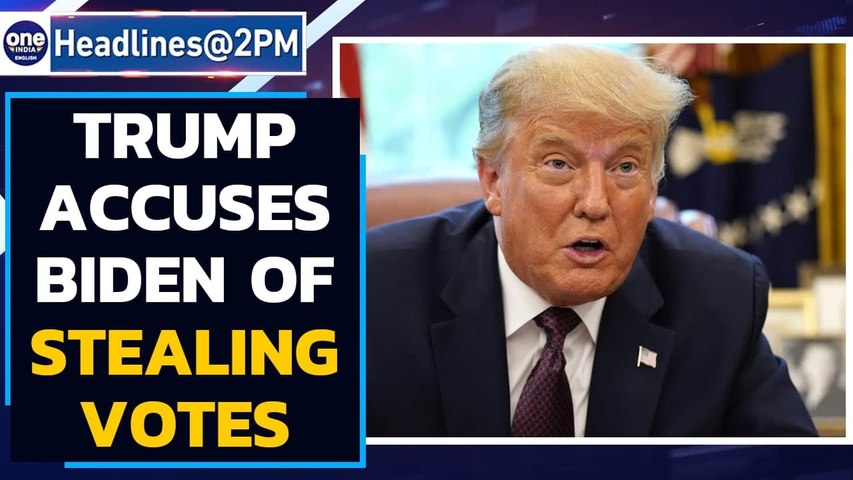 Trump accuses Biden of stealing votes, 'will go to Supreme Court' | Oneindia News
Officials tell OneIndia that General Naravane will be conferred the honorary rank of 'General of the Nepal Army' by Nepalese President Bidya Devi Bhandari during his visit, in continuation of an age-old tradition that first started in 1950, reflecting the strong ties between the two militaries.