Second wave worrisome, vaccine wastage must stop: PM at meet with CMs
New Delhi, Mar 17: During the meeting with the Chief Minister said that the second wave is worrisome. The PM said that testing in smaller towns and cities have to be ramped up.
Most of the affected nations had to face a second wave of the virus. In our country too cases have suddenly started increasing in some states and the CMs too have expressed concern about this. The test positivity rate in Maharashtra and MP is very high and the cases are also rising the PM said.
The PM also said that the states must act against vaccine wastage. He also said there is a need to control the second wave.
India's fight against COVID cited as example in world, our recovery rate over 96 percent and fatality rate is among the lowest, the PM also said.
Such an increase is being seen in many districts that had protected themselves so far and were kind of safe-zones. 70 districts of the country have seen an increase of more than 150 per cent in last few weeks. If we don't stop it here, a situation of nationwide outbreak can come up, the PM said.
It has now become necessary for us to become pro-active. The option of making micro-containment zones wherever necessary, we should not bring leniency. We don't have to bring the public into panic mode. We don't have to bring a situation where there is an atmosphere of fear. We have to free the people off difficulties by taking some precautions and initiatives, PM Modi also said.
It is a matter of contemplation that why is there less testing in some areas only. Why is there less vaccination in these areas? I think it's a time of test for good governance...Our confidence should not turn into overconfidence, the PM said.
Over 10 per cent vaccine wastage in Telangana and Andhra Pradesh. Vaccine wastage in UP is almost the same. It should be reviewed in states that why's vaccine wastage happening? Monitoring must be done every evening and pro-active people should be contacted so that there's no wastage, the PM said.
COVID-19 pandemic has taught us that in an inter-dependent and inter-connected world, no country- rich or poor, in the east or west, north or south- is immune to the effect of global disasters, the PM further added.
West Bengal Chief Minister, Mamata Banerjee and CM of Chhattisgarh Bhupesh Baghel have skipped the meeting with Prime Minister Narendra Modi being held to review the COVID-19 situation in the country.
Mamata Banerjee said that she was skipping the meeting as she has pre-scheduled election meetings.
The PM had lasted interacted with the CMs in January before the vaccine was rolled out. The meeting comes in the backdrop of rising cases in some states.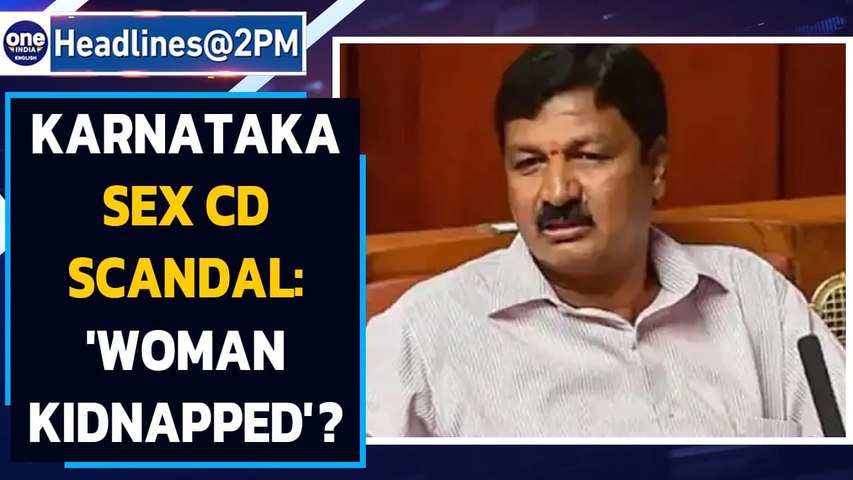 Karnataka CD Scandal: Family claims woman kidnapped, files complaint| Oneindia News
States like Maharashtra, Madhya Pradesh, Punjab, Gujarat, Tamil Nadu and Karnataka have continued to report a surge in case, account for 78.41 per cent of the new cases, the Union Health Ministry said on Monday.
"A rising trajectory of daily new cases is visible in eight states. These are Maharashtra, Tamil Nadu, Punjab, Madhya Pradesh, Delhi, Gujarat, Karnataka and Haryana," the ministry added.