Mumbai cops launch inquiry against NCB officer Sameer Wankhede, other officials over alleged extortion claims
Mumbai, Oct 27: The Mumbai Police on Tuesday initiated an inquiry into the allegations of extortion against Narcotics Control Bureau officer Sameer Wankhede, who is investigating Aryan Khan's drug case, and other officials.
The cops said that they have received four applications alleging the NCB officials of extortion and one among the four was sent by independent witness Prabhakar Sail in connection with Aryan Khan's case.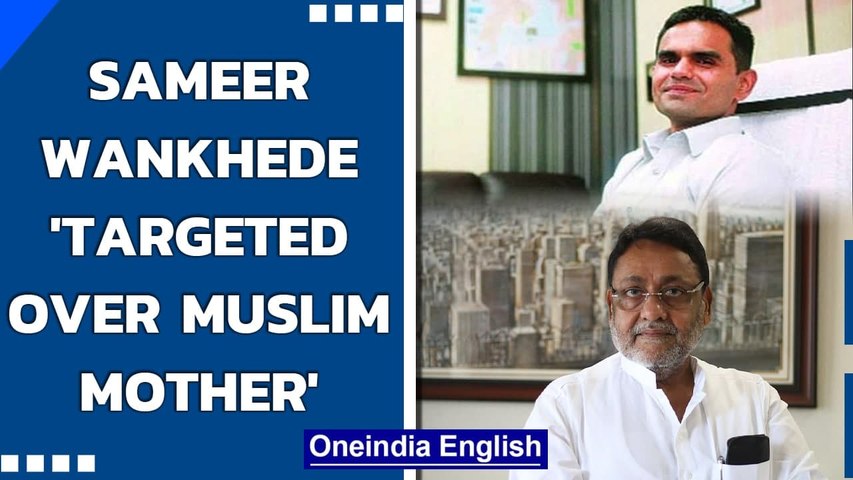 Sameer Wankhede says 'targeted over Muslim mother', denies taking bribe | Oneindia News
Sail had claimed that Rs 25 crore was demanded by an official of the Narcotics Control Bureau (NCB) and other persons, including absconding witness K P Gosavi, to let off Aryan Khan in the cruise drugs case.
He had claimed about overhearing Gosavi telling one Sam D'Souza over the phone, after Aryan Khan was brought to the NCB office following the October 3 raid, about a demand of Rs 25 crore and "to settle at Rs 18 crore as they have to give Rs eight crore to Sameer Wankhede", the zonal director of NCB.
He also claimed NCB officials had asked him to sign nine to ten blank papers.
The cops have also denied allegations of Sameer Wankhede that he was being spied by the Oshiwara police station. There is no truth in the complaint lodged by the NCB officer that he was being spied upon by sleuths from the Oshiwara police station, they added.
The two cops went to Oshiwara Cemetery to collect CCTV footage regarding a vehicle theft case, it said.
The cops have clubbed all the four applications against Wankhede, marked to Mata Ramabai Ambedkar Marg police station. The inquiry is being conducted by an officer of the rank of Assistant Commissioner of Police.
The cops are also verifying the claims made by Prabhakar Sail, an official said.
Story first published: Wednesday, October 27, 2021, 9:10 [IST]