Dawood gets new wife and address number 5 in Pakistan
Dawood has changed his locations on several occasions. With the help of Pakistan, he has managed to get four passports, two from the country and one each from the UAE and Yemen
New Delhi, Jan 17: The questioning of Ali Shah Parkar, son of Haseena Sarkar, sister of Dawood Ibrahim has brought out several starting revelations which includes the fugitive don's plot to target businessman, his changed location in Pakistan and a new wife.
Dawood's new location in Pakistan according to Parkar whose statement was recorded by the National Investigation Agency is near Rahim Faki, a defence area behind the Abdullah Ghazi Baba Dargah in Karachi.
Parkar also told the NIA that Dawood does not keep in touch with anyone. He also said that he Dawood got married again to a Pakistani Pathan. Parkar said that the fugitive don/terrorist tells everyone that he got a divorce from his first wife, Mahjabeen Shaikh, but that is not true. He recently met his first wife a few months ago in July 2022 in Dubai. At Dubai, he stayed at Zaitun Hamid Antulay's house, Dawood's nephew also revealed.
The nephew further said that Mahjabeen keeps in touch with his wife through WhatsApp calls, but that is not the case of Dawood Ibrahim.
NIA chargesheets Dawood Ibrahim, Chota Shakeel, others in fresh case against D-company
It may be recalled that the National Investigation Agency had last year filed a chargesheet against Dawood, his right hand man, Chhota Shakeel and three others from the D-company for running a terrorist network globally and for being involved in transnational crimes.
According to reports, Dawood is not in contact with anyone, but he has gone on to develop a system to operate his business. He has also managed to convey his directions in a very clever manner, the report also said.
Violence in big Indian cities:
Further Shah Parkar told the NIA that the D-syndicate has set a plan in motion to target high profile businessmen in the country. The gang is also planning to spread violence in the big Indian cities.
In August last year, the NIA had arrested one Mohammad Salim alias Mohammad Fruit in connection with cases relating to narco-terror, money laundering, circulation of fake currency and raising funds for terror activities.
It was revealed at that time that Dawood's syndicate had planned on carrying out strikes across India, at the behest of the ISI. The gang is deep rooted in some parts of the country and they were told to double up as terror modules also.
Recommended Video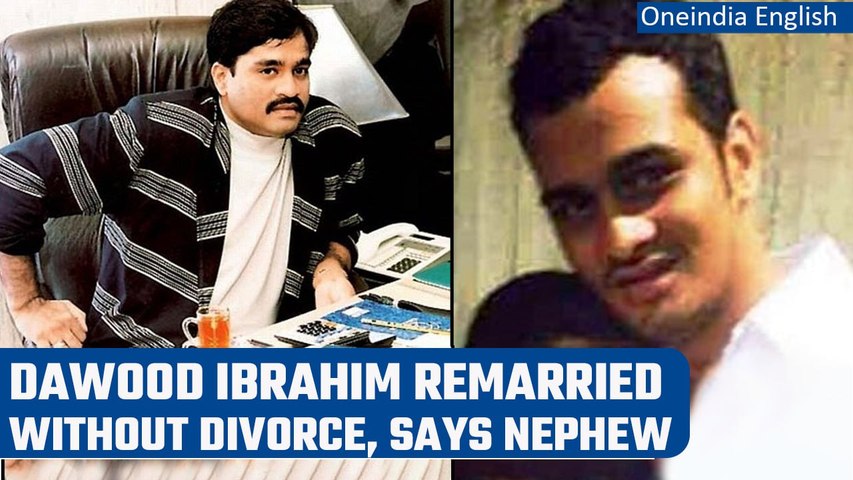 Dawood Ibrahim's nephew Alishah Parkar gives statement to NIA about the gangster |Oneindia News*News
4 Pak addresses, 25 alias, 4 passports: Here's all on Dawood Ibrahim, terrorist on NIA radar
Dawood's locations:
The frequent changes in Dawood Ibrahim's locations is nothing new. While Pakistan claims that it does not know anything about the fugitive terrorist or his locations, India has several times given proof about his addresses in Pakistan. Here is a look at his other addresses:
House No 37, 30th Street - defence, Housing Authority, Karachi.
Noorabad, Karachi (Palatial bungalow in the hilly area).
White House, Near Saudi Mosque, Clifton, Karachi.
House no. 29, Margalla Road, F 6/2 Street No. 22, Karachi, Pakistan (This house is however no longer part of the records.
Considering him being such a high-profile asset, the ISI has often provided safe locations which are usually centred around defence areas.
Dawood's passports:
In addition to the many locations, Dawood also has several passports. G866537 is his passport number and the same was issued in Rawalpindi at the behest of the ISI. His other passport which was issued in Karachi bears the number A1332945. Both the passports were issued in the name of Shaikh Abdul.
NIA gets cracking: Detains Dawood aide in Mumbai
The information India has also states Dawood has two other passports that were issued from Yemen and UAE with the help of Pakistan. The UAE passport bears the number A717288, while the Yemen passport has been numbered F823692.
Story first published: Tuesday, January 17, 2023, 14:39 [IST]