SpaceX launch: Four astronauts finally head to ISS
Berlin, Nov 11: SpaceX launched the Falcon 9 rocket carrying four astronauts to the International Space Station (ISS) on Wednesday, after a delay of nearly two weeks.
Recommended Video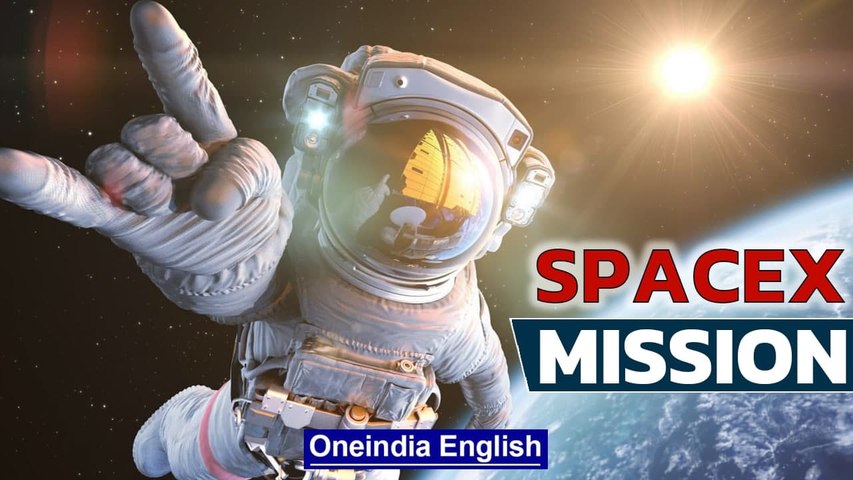 German Astronaut Aboard Mission with SpaceX to the International Space Station | OneIndia News
Three astronauts of the Crew-3 mission were from NASA, including flight commander Raja Chari, 44, mission pilot Tom Marshburn, 61, and mission specialist Kayla Barron, 34. The fourth member Mathias Maurer, 51, is a German national, from the European Space Agency (ESA).
The four @SpaceX &maca=en-ONEINDIA_ENG_option2-33211-xml-msn#Crew3 astronauts wave before heading to the launch pad at @NASAKennedy. Launch targeted for 9:03pm ET today. https://t.co/yuOTrYN8CV pic.twitter.com/XNr7EKcmGC

— International Space Station (@Space_Station) November 10, 2021
The launch vehicle consisted of a Crew Dragon capsule perched atop a two-stage Falcon 9 rocket, built by SpaceX.
The crew will arrive about 22 hours later and dock with the space station 250 miles (400 kilometers) above the Earth. The spaceship, called Endurance, will dock with the ISS at 7:10 pm Thursday (0010 GMT on Friday). The crew will conduct research to help inform future deep space exploration.
String of delays
The launch took place from the Kennedy Space Center in Florida's Cape Canaveral at 9:03 p.m. local time (0203 UTC/GMT).
The launch was initially scheduled for October 31 but was delayed due to a string of bad weather conditions. An unspecified medical issue of a crew member had caused another delay, which has since been resolved.
The Crew-2 mission splashed back into the Gulf of Mexico on Sunday after 199 days in orbit. Crew-3 will be welcomed by the three current occupants — cosmonauts from Russia and Belarus and a US astronaut who shared a Soyuz flight to the orbiting platform earlier this year.
NASA has a public-private partnership with Elon Musk's SpaceX, and this will be the fourth crew to be launched into space aboard a SpaceX vehicle in 17 months.
Source: DW