Bharat Biotech's Covaxin shows 77.6 % efficacy in phase 3 trial data
New Delhi, June 22: The Subject Expert Committee (SEC) under the drug regulator has accepted Bharat Biotech phase 3 trials data, which has shown 77.8 percent efficacy.
Recommended Video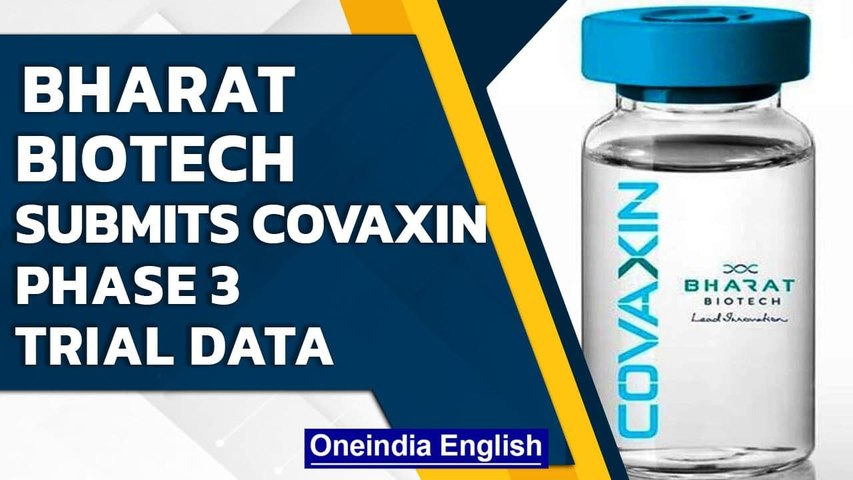 Bharat biotech submits phase 3 trial data, expert panel meet today| Covaxin | Oneindia News
Bharat Biotech's Covaxin is among the three COVID-19 vaccines currently being administered in the country. The Hyderabad based company was granted restricted emergency use approval in 'clinical trial mode' on 2 January.
This comes a day ahead of Bharat Biotech's 'pre-submission' meeting on Wednesday with the World Health Organization (WHO), for international emergency use listing (EUL) of its vaccine.
The meeting is crucial as the phase III data of its vaccine have been questioned by many over its efficacy. The data has not yet been fully published in a recognised, peer-reviewed journal.
Covaxin is a highly purified and inactivated 2 dose SARS-CoV2 vaccine, manufactured in a Vero cell manufacturing platform with an excellent safety track record of more than 300 million doses.
This indigenous, inactivated vaccine is developed and manufactured in Bharat Biotechs BSL-3 (Bio-Safety Level 3) bio-containment facility.
The preliminary data of the Phase 3 trials shows that Covaxin has a an efficacy rate of 81 per cent. The duration between the two doses is 28 days.
In April, the second interim data from its phase 3 trial of nearly 26,000 participants showed that the vaccine has an efficacy of 78% in preventing the virus.
WHO's cutoff for the efficacy of Covid-19 vaccines is 50%, the same as the lower limit set by regulators in India, the US and other countries.