WHO records single-day global surge in COVID cases
London, July 19: The World Health Organisation is again posting a single-day record of new confirmed coronavirus cases. It announced 259,848 new cases on Saturday.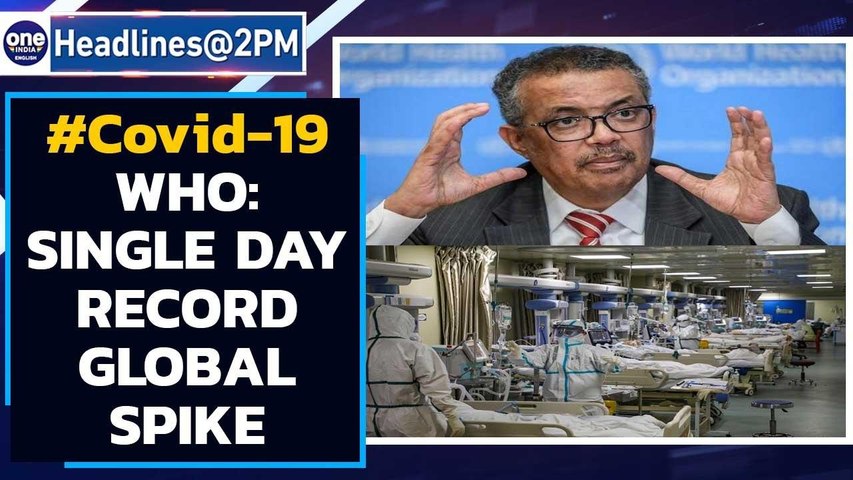 Coronavirus: WHO reports single-day record global spike in Covid-19 cases | Oneindia News
The WHO on Friday posted more than 237,000 confirmed cases around the world. The back-to-back records come as many nations struggle with new waves of infections after loosening lockdown restrictions.
Data compiled by Johns Hopkins University show more than 14 million cases worldwide since the start of the pandemic.
The WHO reported 71,484 new cases in the United States, 45,403 in Brazil, 34,884 in India and 13,373 in South Africa.
Do Mosquitoes spread coronavirus? Find out here
India on Friday became the third country in the world to record more than 1 million cases of the new coronavirus, behind only the United States and Brazil. Epidemiologists say India is still likely months from hitting its peak.
Cases in Brazil crossed the 2 million mark on Thursday, doubling in less than a month and adding nearly 40,000 new cases a day. A patchwork of state and city responses has held up poorly in Brazil in the absence of a tightly coordinated policy from the federal government.
The United States, which leads with world with over 3.7 million cases, has also tried to curb the outbreak at the state and local levels with only limited success.