Mumbai 26/11 attack accused Tahawur Rana opposes extradition to India
Washington, Feb 05: Pakistani-origin Canadian businessman Tahawwur Rana, a key accused in the 2008 Mumbai terror attack, has opposed his extradition to India, arguing that he has previously been acquitted of the offences for which his extradition is sought.
Rana, 59, a childhood friend of David Coleman Headley, was re-arrested on June 10 in Los Angeles on an extradition request by India for his involvement in the 2008 Mumbai terror attack in which 166 people, including six Americans, were killed. He has been declared a fugitive by India.
Pakistani-American Lashkar-e-Taiba (LeT) terrorist Headley was involved in plotting the 2008 Mumbai terror attack. He was made an approver in the case, and is currently serving a 35-year prison term in the US for his role in the attack.
Believe we are even with the Indians, Headley told Rana after 26/11 attacks
The motion in opposition of Rana's extradition was filed by his attornies early this week before the US District Court Judge in Los Angeles Jacqueline Chelonian.
Rana's extradition is barred under Article 6 of the United States-India extradition treaty with India because he has previously been acquitted of the offences for which extradition is sought, and under Article 9 of the Treaty because the government has not established a probable cause to believe that Rana committed the alleged offences, his attorneys argued.
The US government, which is supporting his extradition, expected to file its motion soon.
"This is the rarest of cases: the government seeks to extradite Tahawwur Rana to India to face the death penalty based on alleged criminal conduct for which an American jury acquitted him," Rana''s attorneys said.
"The US government seeks to accomplish this inequitable result by reading... double jeopardy, provision of the extradition treaty contrary to its text, to international and Indian law, to the interpretation the government gave that provision in its plea agreement with Rana''s alleged co-conspirator, David Headley, and even to United States double jeopardy principles," they said.
The government relies for its required showing of probable cause on the very witness -- Headley -- whose testimony the American jury rejected. The court should dismiss the extradition complaint and deny the request for extradition, they argued.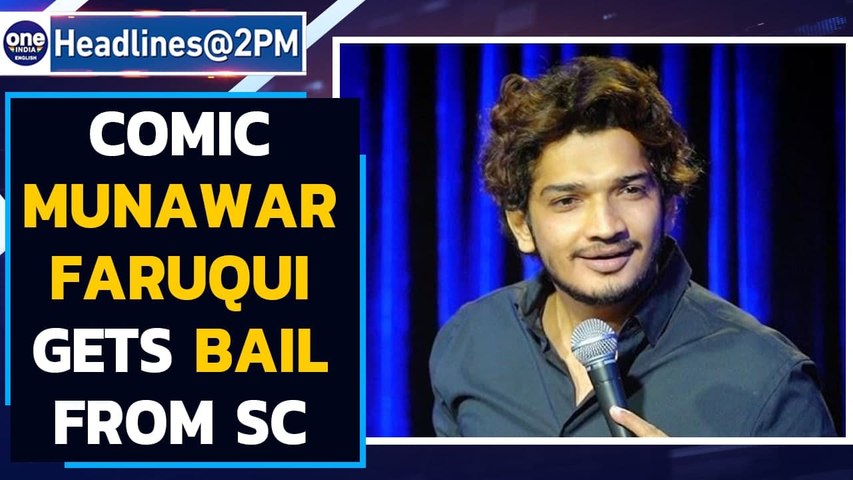 Stand-up comic Munawar Faruqui granted interim bail after over a month in jail | Oneindia News
Rana was previously prosecuted in the United States District Court for the Northern District of Illinois. He was charged with conspiring to provide material support to terrorism in India.
Story first published: Friday, February 5, 2021, 11:48 [IST]