Donald Trump leaves letter for Joe Biden ahead of inauguration
Washington, Jan 20: Continuing a presidential succession tradition, President Trump has left a note for President-elect Biden before leaving the White House.
Trump, who refused to accept his defeat for more than two months, never congratulated Joe Biden on his victory.
Traditionally, when the new president arrives at the Oval Office and occupies the chair in front of the resolute desk, a letter from his predecessor awaits him. Outgoing presidents leave a letter for the incoming presidents, usually containing congratulatory words and messages of support as well as best wishes for their tenure.
Trump skipped his successor Joe Biden's inauguration and exited the White House for the last time as the US president to board a flight to his Mar-a-Lago estate in Florida, which will be his permanent home after he failed to win his re-election bid.
China hits Donald Trump officials with sanctions on their way out
Trump, 74, has already announced that he will not attend the inauguration of Biden as President and Kamala Harris as the Vice President, becoming the first president to skip his successor's inauguration since Andrew Johnson in 1869.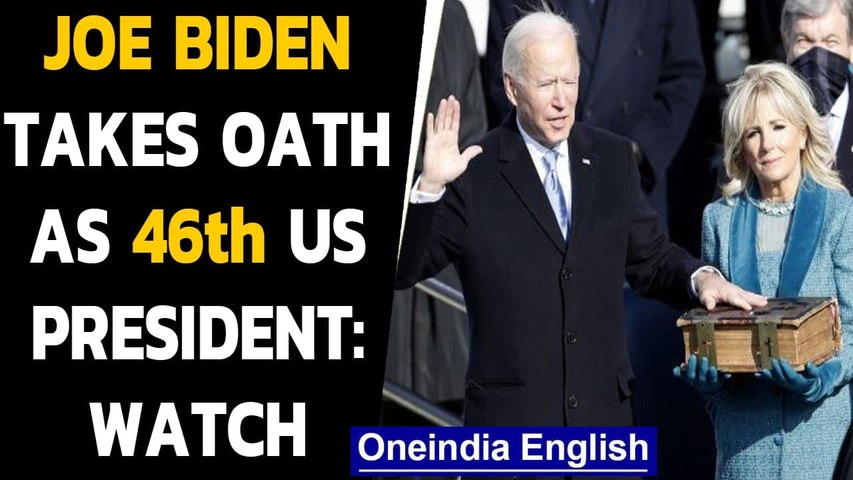 Joe Biden takes oath with a call for Unity, vowing to bridge deep divides | Oneindia News
He left the White House on the Marine One presidential helicopter along with his wife Melania. Trump, a Republican, became the first US president to lose a re-election bid since 1992. In 1992, George HW Bush failed to win his second bid for the White House.
He hosted a farewell ceremony at Joint Base Andrews in Maryland before catching a final flight on Air Force One to begin post-presidential life at his Mar-a-Lago golf club in Palm Beach.