Donald Trump heads to Texas border in final days to showcase wall
Washington, Jan 12: After days out of sight following the Capitol siege, President Donald Trump travels to Texas to trumpet one of the pillars of his presidency: his campaign against illegal immigration. Trump will be flying Tuesday to Alamo, Texas, a city in the Rio Grande Valley near the US-Mexican border.
The city is named after the San Antonio mission where a small group of Texan independence-fighters fended off Mexican forces during a 13-day siege. Most of them died but the mission became a symbol of resistance for Texans, who eventually defeated the Mexican army.
Trump's visit — no doubt a symbol of the president's defiance — comes as he spends the final days of his presidency isolated, aggrieved and staring down the prospect of a second impeachment after his supporters stormed the US Capitol last week in an effort to halt the peaceful transition of power.
US House initiates impeachment proceedings against Trump
Aides have been urging the president to instead use the days he has left in office to highlight what they see as the chief accomplishments of his presidency: a massive tax cut, his efforts to roll back federal regulations and the transformation of federal courts with the appointment of conservative judges.
But Trump has repeatedly resisted their efforts as he has remained ensconced in the White House, behind closed doors, consumed by baseless allegations of voter fraud and conspiracies.
Indeed, the trip will mark the first time Trump has been seen in public since the speech he delivered to his supporters Wednesday, egging them on to "fight" before the Capitol violence. Trump is expected to deliver remarks highlighting his administration's efforts to curb illegal immigration and the progress made on his signature 2016 campaign promise: building a "big, beautiful wall" across the length of the southern border — an imposing structure made of concrete and reinforced steel.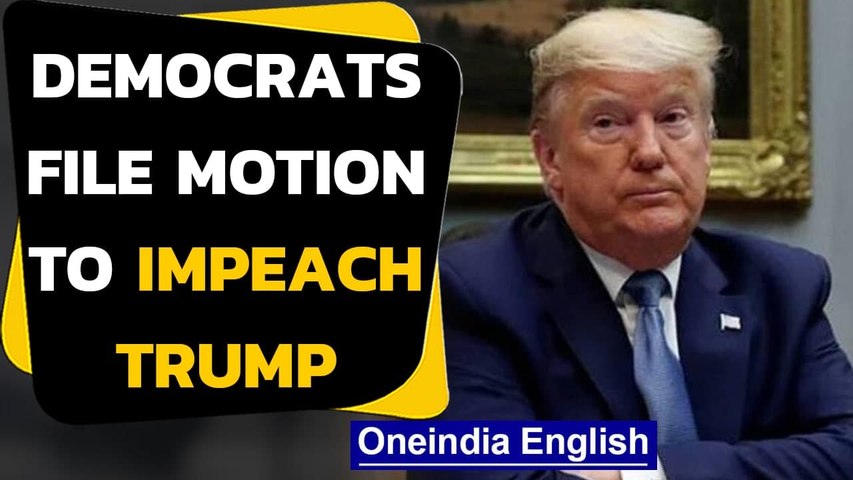 Donald Trump to face impeachment for the second time in a single term?|Oneindia News
Over time, Trump demanded modifications that have been largely rejected: He wanted it painted black to burn the hands of those who touched it; he wanted it adorned with deadly spikes; he even wanted to surround it with an alligator-filled moat.