After US, EU to impose sanctions on Russia
United States, Feb 22: After the US, the European Unions have decided to adopt sanctions today against Russia over deployment of troops on Ukraine territory.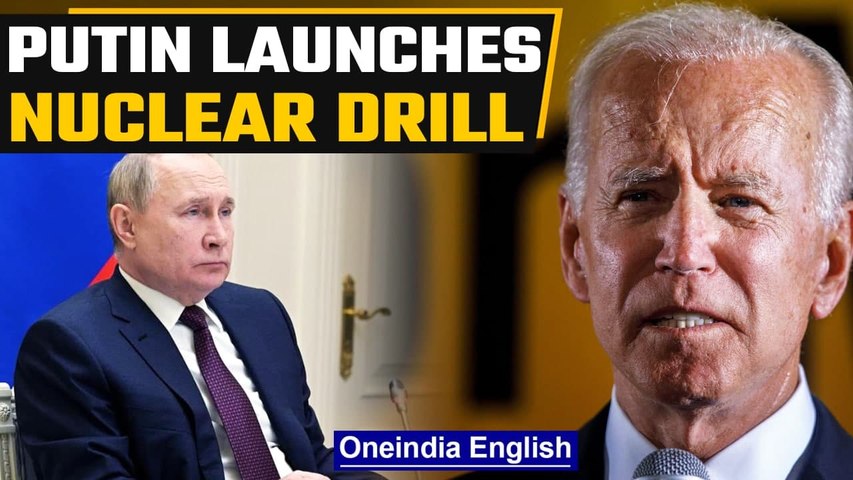 Joe Biden sanctions Russia over 'beginning of invasion' | Putin's nuclear drills | Oneindia News
"EU foreign ministers will adopt sanctions today against Russia over its recognition of Ukrainian separatist regions and further deployment of troops on Ukraine territory, the bloc's foreign policy chief Josep Borrell was quoted as saying by AFP.
Didier Reynders, the European Commissioner for Justice, said the anticipated measures would evolve gradually, depending on Russian actions.
The first types would be travel bans against individuals and sanctions against economic entities via the seizing of assets in Europe and abroad. In addition, Reynders said "it will be necessary to ensure that there are no more imports of goods or services from Russia, such as energy, and that Russia's global access to financial services is terminated."
"Everything is on the table," he said, adding member states were discussing how gradual the moves would be and the possibility for diplomacy to ease the conflict.
The move came as Putin escalated the Ukrainian crisis by recognising two Russian separatist-held regions in Ukraine as independent.
US President Joe Biden on Monday signed an executive order blocking trade and investment in parts of Ukraine that have been recognised as independent by his Russian counterpart Vladimir Putin.
The White House, which described the Russian actions as blatant violation of Moscow's international commitments, said that economic sanctions are in the pipeline.
Japan's Prime Minister Fumio Kishida criticised Russia for violating Ukrainian sovereignty and territorial integrity and said his country will discuss possible "severe actions" including sanctions with the international community.
"Those actions are unacceptable, and we express our strong condemnation," Kishida told reporters Tuesday. "Japan is watching the development with grave concern." Separately, Foreign Minister Yoshimasa Hayashi said Tuesday it was important that Group of Seven nations that share values such as democracy and rule of law stick together and lead the international community. He declined to say if Japan is planning its own sanctions against Russia.