Your sacrifice won't go in vain: Nadda on killing of 3 BJP workers in Kulgam
New Delhi, Oct 30: BJP President, J P Nadda has condemned the killing of three BJP workers in Jammu and Kashmir's, Kulgam on Thursday. Nadda said that their sacrifice will not go in vain.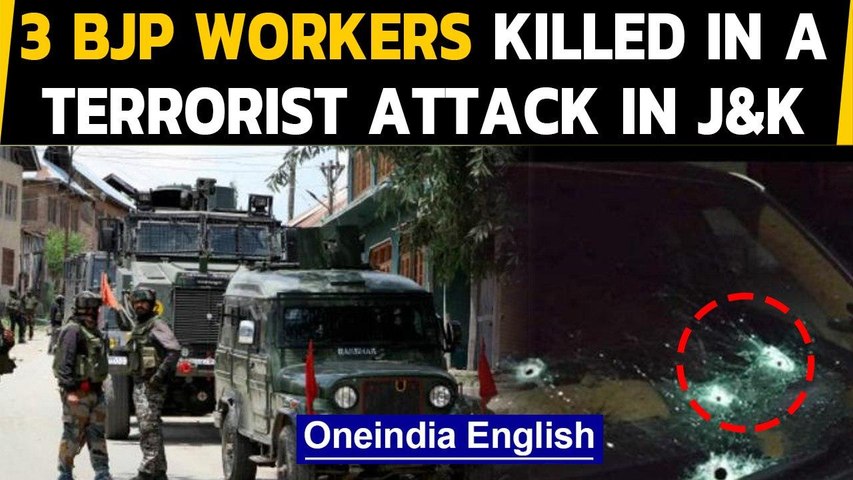 Kulgam: 3 BJP workers killed in a terrorist attack in J&K, PM Modi pays tribute|Oneindia News
Condolences to the three families. Terrorists killed three leaders including BJP Yuva Morcha general secretary Fide Hussain in a cowardly attack. The death of such patriots is a big loss for the country. The whole society is with the families, Nadda said.
J&K: Terrorists kill three BJP workers in Kulgam; Resistance Front claims responsibility
The Resistance Front (TRF), believed to be a shadow group of the Lashkar-e-Taiba, has claimed responsibility for the killings.
Fida Hussain, Umer Hajam and Umer Rashid Beigh were shot by militants in Y K Pora area of Kulgam district late on Thursday evening.
The trio was rushed to a local hospital at Qazigund where doctors declared them dead on arrival.