UP clears executive order to check forced religious conversions
Lucknow, Nov 24: The Uttar Pradesh Cabinet on Tuesday decided to introduce an ordinance against unlawful religious conversions. The approval to the ordinance was given by chief minister Yogi Adityanath at the Cabinet meeting.
The Bill is considered to be an anti-conversion law and it will stop individuals from converting people to other faiths by enticing or threatening.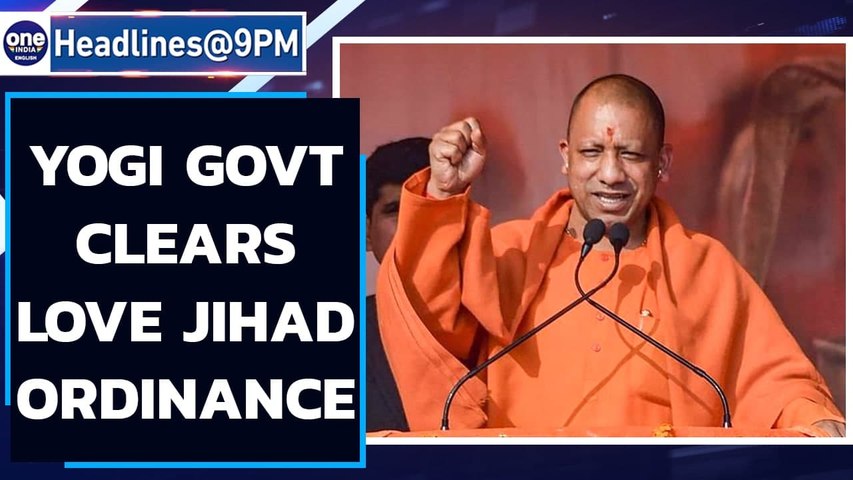 UP clears Love Jihad ordinance | India bans 43 mobile apps | Oneindia News
The ordinance provides for jail term of 1 to 5 years with Rs 15,000 penalty for forceful religious conversion. For conversions of minors and women of SC/SC community, there will be jail term of 3 to10 years with Rs 25,000 penalty.
In cases of forced mass conversions, the ordinance provides for jail term of 3-10 years with Rs 50,000 penalty. If a person wants to perform marriage after converting into any other religion, they will need to take permission from DM 2 months before marriage.
The move comes a day after Uttar Pradesh submitted its report, finding 'love jihad' angle in 11 out of 14 incidents. However, the SIT found no organised gang or foreign funding.
According to reports, enticement or coercion on part of Muslim men was found in 11 cases. In three of these instances, the men had used fake names/identities to conceal their faith. All 11 accused have been sent to jail.
The report, that was submitted, also said that four of such Muslim boys were found to be in touch with each other but no evidence of larger conspiracy in terms of foreign funding or organised gang found.
In the other three cases, major Hindu girls conceded converting or marrying boys from other faith on free will.