Udaipur murder: Tailor cremated, thousands join amid prohibitory orders
Udaipur, Jun 29: Kanhaiya Lal, a tailor who was murdered a day ago in Rajasthan's Udaipur district, was cremated amid tight security.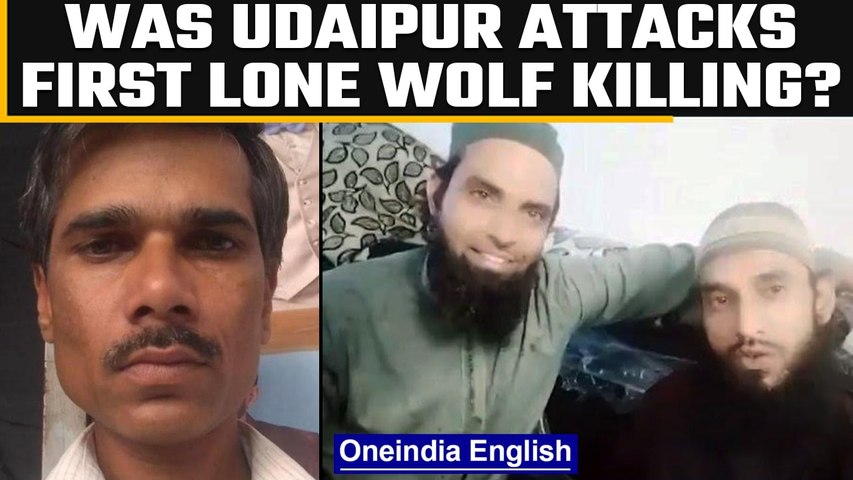 Udaipur Killing: India's first lone wolf attack? | Vicky Nanjappa| Oneindia News *News
A large number of people had gathered for the funeral even despite prohibitory orders in place banning gatherings.
The funeral procession was taken out peacefully. Lal, a tailor, was on Tuesday murdered by two men who had posted videos online that said they were avenging an insult to Islam.
The incident triggered stray cases of violence in Udaipur and curfew was clamped in seven police station areas of the city.
Some people also shouted 'Modi-Modi' slogans at the funeral ground after the cremation.
The funeral procession began from Lal's residence at sector 14 and reached Ashok Nagar funeral ground. A large number of people participated in the procession and reached the funeral ground on motorcycles and cars with some of them raising slogans demanding death penalty for the accused.
Some of them were also carrying saffron flags.
People raised 'Kanhaiya Lal Amar Rahe' slogans as the funeral pyre was lit.
#WATCH | Rajasthan: Mortal remains of Kanhaiya Lal, who was killed yesterday by two men in Udaipur's Maldas street area, reach his native place in Udaipur pic.twitter.com/O7YYph9YK6

— ANI MP/CG/Rajasthan (@ANI_MP_CG_RJ) June 29, 2022
Two persons murdered a 40-year-old man in broad daylight at his tailoring shop in a market in Rajasthan's Udaipur city, over an exchange of a series of inflammatory social media posts in the last few days.
Kanhaiya Lal, the tailor, was recently arrested by the local police over some remarks made on social media by him. On June 15, while he was on bail, he told police that he was receiving threat calls.
A BJP leader said the victim feared for his life and had sought police protection, but the authorities did not act on his appeal.
The Rajasthan Police announced a special investigation team (SIT) soon after the arrest of the two men, identified as Riaz Akhtari and Ghouse Mohammad.
In a video clip, Akhtari declared that they had "beheaded" the man and went on to threaten Prime Minister Narendra Modi. Indirectly, the assailants also referred to Nupur Sharma, the BJP leader suspended from the party over a remark on Prophet Mohammad.