IT raids at M K Stalin's daughter's home in Chennai
Chennai, Apr 02: The Income Tax Department is conducting raids on the son-in-law of DMK chief M K Stalin. Tamil Nadu will go to polls on April 6 and counting of votes will be held on May 2.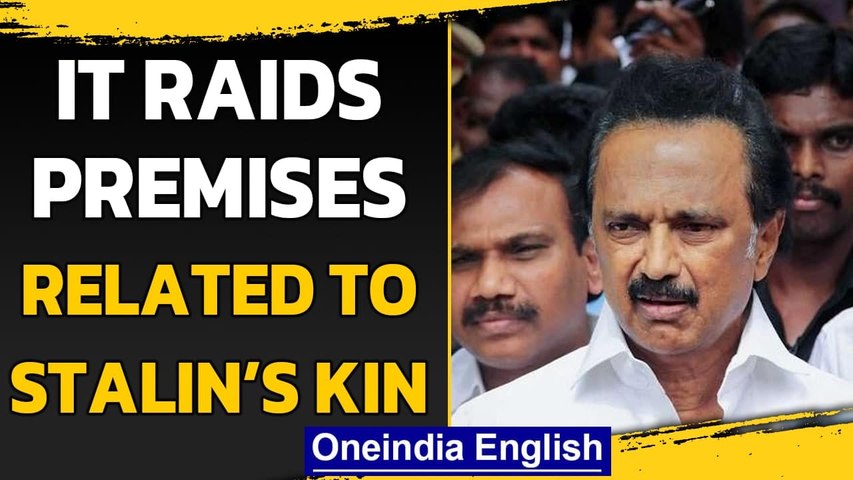 Tamil Nadu elections: IT raids premises related to Stalin's Son-in-law | Oneindia News
Raids are taking place in four locations in Chennai. IT department sleuths were seen raiding Sabareesan's home in Chennai's Neelangarai on Friday morning. He isa the husband of Stalin's daughter Sendhamarai.
One of the places that is being searched is in Neelangarari just outside Chennai where Stalin's daughter resides. The searches are being conducted as there is cash movement for the elections, sources in the IT department said.
The raids were initiated on the basis of complaints and inputs received by the agency. Searches were also conducted at the premises of IT wing functionaries of the DMK, reports said. So far no documents have been seized and no cash recovered.
Last month, the IT department, claimed to have detected undisclosed income of about Rs 400 crore after it raided some entities based in poll-bound Tamil Nadu who handle "huge" cash and have offshore links.
The Central Board of Direct Taxes (CBDT), which frames policy for the tax department, said in a statement that the raids were carried out on March 11 at 20 locations in Chennai, Coimbatore, Salem, Virudhunagar and Theni.
The department also seized an "unaccounted" cash of Rs 50 lakh, jewellery worth Rs 3 crore and nine luxury vehicles worth Rs 12.5 crore after the searches on a "group of individuals who are involved in handling huge amount of cash and routing unaccounted money through foreign entities and bank accounts of their related concerns".
"The evidences found in the searched premises revealed that cash deposits of more than Rs 100 crore were made through various entities in the guise of sale and purchase of agricultural commodities, whereas no such activity exists and no stock was found.
"The sale and purchase invoices were found to be fabricated by their employees," the CBDT claimed.