Sharad Pawar wasn't briefed properly: Fadnavis on Deshmukh 'alibi'
Mumbai, Mar 23: BJP leader Devendra Fadnavis on Tuesday launched a scathing attack at Uddhav Thackeray-led government over Param Bir Singh's letter row, accusing the Maharashtra Vikas Aghadi (MVA) of 'protecting' Maharashtra Home Minister Anil Deshmukh who has been accused of corruption.
"Sharad Pawar addressed a press conference and said claims made by Param Bir Singh are incorrect as Anil Deshmukh was hospitalised and then quarantined. On February 15, Deshmukh came to Mumbai by a private plane and it was said he was home-quarantined," Fadnavis said.
BJP to ask Governor to send report to president on Maharashtra happenings
"As per police records of VIP movement, Anil Deshmukh went to Sahyadri Guest House in Mumbai on February 17 and Mantralaya on February 24," said Fadnavis, who is also the leader of Opposition in the state Assembly.
"Deshmukh was in home quarantine from February 15-27 but met officers and was not in isolation. I feel Pawar Sahab was not briefed properly yesterday," Fadnavis said.
Fadnavis said he had "6.3 GB data" of the calls intercepted by then Commissioner of Intelligence Rashmi Shukla with due permissions, where names of several key police officers were discussed.
All these phone calls were recorded by Shukla with due permission from the state government but despite the submission of the report to the Chief Minister (Uddhav Thackeray) in August, 2020, no action was taken on the report, the BJP leader said.
"I am demanding a CBI probe in this matter," he added.
The Leader of Opposition also said that when he was chief minister of state, a tip-off was received in 2017 by some police officers about a meeting underway in a hotel regarding transfer of police officials.
"It was a part of racket and completely illegal hence a raid was conducted and arrests were made," said Fadnavis, who had held Home portfolio when he was chief minister.
"Commissioner of Intelligence, Rashmi Shukla, had came to know about a similar activity and sought proper permissions from then ACS (additional Chief Secretary), Home, and intercepted phone calls of several police officials and politicians," the BJP leader said
He said Shukla then submitted the reporter to her Director General (of police) who sent it to Sitaram Kunte, then ACS, Home, on August 26, 2020.
Kunte is currently chief secretary of Maharashtra.
"The conversation in the 6.3 GB data is all about home and police department alone. All the officials whose phone calls were recorded got the posts they lobbied for. This proves that calls intercepted by Shukla had important details," Fadnavis claimed.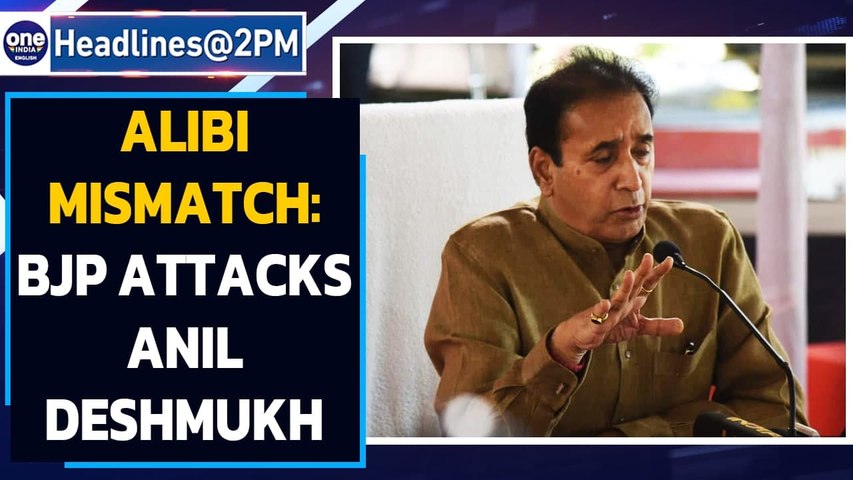 Anil Deshmukh: Some officers used to come home, to brief me on Budget | Oneindia News
Pawar had on Monday told reporters that Deshmukh was recuperating from COVID-19 infection during the period former police commissioner Param Bir Singh has claimed that he was indulging in "extortion activities" through police officers.