Pakistan-Turkey radical Islamic nexus at FATF
New Delhi, Oct 24: Turkey was the lone supporter of Pakistan at the Financial Action Task Force ( FATF).
While Saudi Arabia and China also spoke for Pakistan to be removed from the grey list on technical grounds only Turkey was left to support Islamabad. This clearly shows the new found radical Islamic nexus between the two countries, officials told OneIndia.
The virtual plenary of the Financial Action Task Force (FATF), held in the last three days, concluded that Pakistan will continue in its ''grey'' list.
The decision has been taken after a thorough review of Pakistan''s performance in fulfilling the global commitments and standards on the fight against money laundering and terror financing.
"Pakistan remains in the increased monitoring list or the grey list," FATF president Marcus Pleyer said at a virtual press conference from Paris.
Pakistan failed to fulfil six of the 27 mandates so far as a result of which the country continues to be in the grey list of the FATF.
Also Read:
"Pakistan failed to fulfil six of the 27 mandates given to check terror funding," Pleyer said.
The FATF chief said Islamabad must impose sanction and prosecute those involved in terror financing.
"Pakistan needs to do more on checking terror funding, it can''t stop now," he said.
Sources said the tasks in which Pakistan failed to fulfil include failure to take action against all UN designated terrorists like Jaish-e-Mohammed (JeM) chief Azhar, Lashker-e-Taiba (LeT) founder Seed and the outfit''s operational commander Zakiur Rehman Lakhvi.
Besides, sources said, FATF has noted the fact that there was sudden disappearance of the names of more than 4,000 terrorists from its original list of 7,600 under Schedule IV of its Anti Terrorism Act.
Pakistan''s position will be up for review in the next meeting of the FATF to be held in February next year.
It is clear that Pakistan's efforts along with the backing of China to wriggle out of the grey list has not worked. To ensure that it also got the backing of the United States, Pakistan had appointed a lobbying firm Linden Strategies to push its case with the Trump administration.
On its website, Linden Strategies says that it is a government relations and business development firm providing strategic analysis and advisory to domestic and international clients, including sovereign nations. Our team of experts has a vast wealth of experience across government and commercial enterprise and our clients span the globe.We specialise in government relations, strategic communications, business advisory, and political consulting, the firm also says along with the tagline, 'complex issues. Discrete strategies. Winning results.'
Sources had told OneIndia that despite all these efforts Pakistan will remain in the grey list. This is because its 2019 mutual evaluation report says that there is a lot yet to be complied with. Pakistan is yet to comply with all the 27 points.
Seeking to wriggle out of the FATF's grey list, debt-ridden Pakistan in August imposed financial sanctions on 88 banned terror groups and their leaders, including 26/11 Mumbai attack mastermind and Jamaat-ud-Dawa (JuD) chief Hafiz Saeed, Jaish-e-Mohammed (JeM) chief Masood Azhar and underworld don Dawood Ibrahim
Prior to the ruling, India had said that Pakistan failed to act on the six important action items stipulated by the Financial Action Task Force (FATF).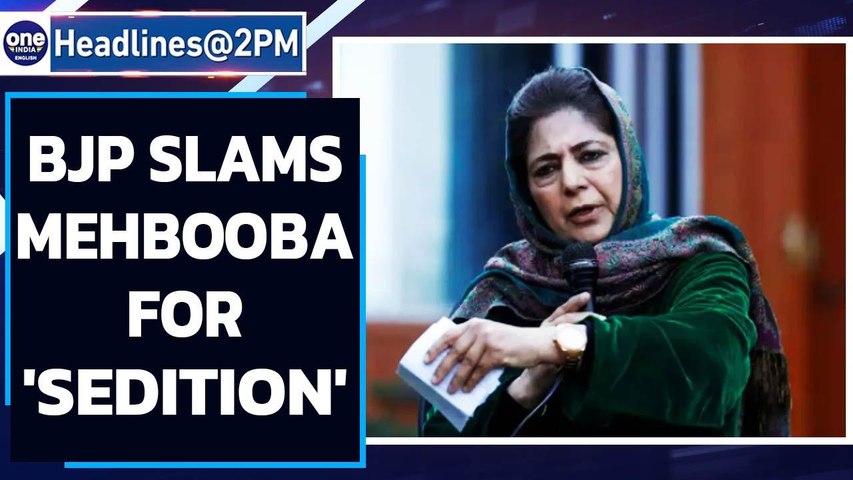 BJP demands Mehbooba's arrest for seditious remarks | Oneindia News
India further accused Islamabad of aiding and abetting cross border terrorism, smuggling of arms and narcotic substances. Delhi also said that Pakistan has been using drones and quadcopter to facilitate smuggling.
Story first published: Saturday, October 24, 2020, 13:25 [IST]