No action against terror, Pak has failed to act on 6 action items stipulated by FATF
New Delhi, Oct 23: Pakistan has failed to act on the six important action items stipulated by the Financial Action Task Force (FATF), New Delhi said.
India further accused Islamabad of aiding and abetting cross border terrorism, smuggling of arms and narcotic substances. Delhi also said that Pakistan has been using drones and quadcopter to facilitate smuggling.
Pakistan also carried out more than 3,800 unprovoked ceasefire violations this year so far.
There have been attempts to drop arms and ammunition close to the Line of Control under the garb of civilian activities.
It is understood that Pakistan has addressed only 21 action items so far out of total 27 point FATF Action Plan. Six important action items are yet to be addressed. As is well known, Pakistan continues to provide safe havens to terrorist entities and individuals and has also not yet taken any action against several terrorist entities and individuals including those proscribed by the UNSC such as Masood Azhar, Dawood Ibrahim, Zakir-ur-Rahman Lakhvi etc, Anurag Srivastava, spokesperson, Ministry of External Affairs said.
Also Read:
He also said that the issue of Pakistan's compliance is being looked at the virtual FATF Plenary meeting which is underway and will get over on the 23rd of October. FATF makes public announcements of its decisions according to its rules and procedures after its Plenary meeting. FATF has well laid out standards and procedures for putting a country in its Black List and Grey List. After a country is put on a List, an action plan is given to it and the country concerned is expected to fully complete the action plan within the stipulated time. Those found wanting in implementing their obligations are held accountable and subjected to appropriate action, he further added.
Seeking to wriggle out of the FATF's grey list, debt-ridden Pakistan in August imposed financial sanctions on 88 banned terror groups and their leaders, including 26/11 Mumbai attack mastermind and Jamaat-ud-Dawa (JuD) chief Hafiz Saeed, Jaish-e-Mohammed (JeM) chief Masood Azhar and underworld don Dawood Ibrahim.
Pakistan won a three-month further extension to complete FATF's 27-point action plan because of the coronavirus pandemic. The deadline was June this year, but the FATF extended it due to the postponement of its plenary.
In February, the FATF gave Pakistan, which missed 13 targets, a four-month grace period to complete its 27-point action plan against money laundering and terror financing committed with the international community.
In its third plenary held virtually in June, the FATF decided to keep Pakistan in the grey list as Islamabad failed to check flow of money to terror groups like Lashkar-e-Taiba (LeT) and Jaish-e-Mohammed (JeM).
With Pakistan's continuation in the 'grey list', it is increasingly becoming difficult for the country to get financial aid from the International Monetary Fund (IMF), World Bank, Asian Development Bank (ADB) and the European Union, thus further enhancing problems for the nation which is in a precarious financial situation.
In July, Pakistan's Senate unanimously approved two bills related to the tough conditions set by the FATF. In August, Parliament's lower house passed four FATF-related bills as part of the efforts by Pakistan to move from the FATF's grey list to the white list.
In September, the joint session of the Parliament amended about 15 laws to upgrade its legal system matching international standards as required by the FATF.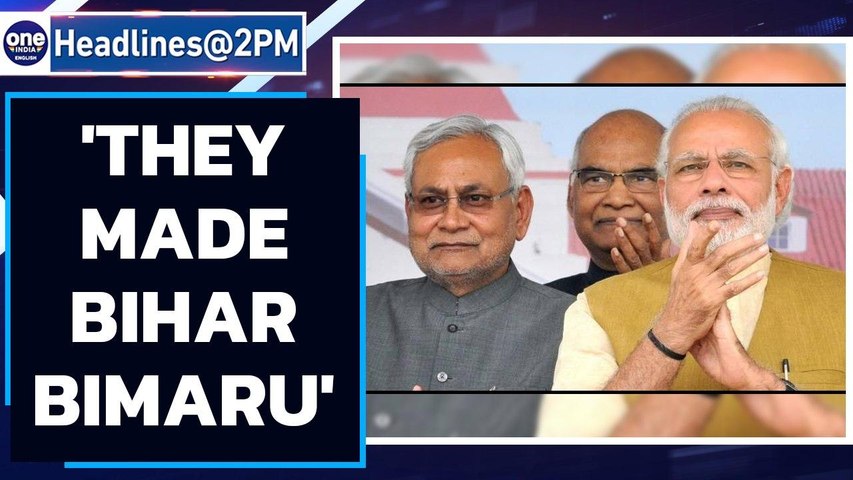 PM Modi in Bihar rally says Oppn made Bihar 'BIMARU'| Oneindia News
Pakistan needed 12 votes out of 39 to exit the grey list and move to the white list. To avoid the blacklist, it needs the support of three countries. China, Turkey and Malaysia are its consistent supporters.
If the FATF in its meeting finds that Pakistan has failed to meet its requirements, there is every possibility that the global body may put the country in the 'Black List' along with North Korea and Iran.