Meet the two CBI officers who would probe the Sushant Singh Rajput case
New Delhi, Aug 07: The Sushant Singh Rajput case will be probed by the Central Bureau of Investigation (CBI). Bihar's Gangandeep Gambhir and Manoj Shashidhar will supervise the case.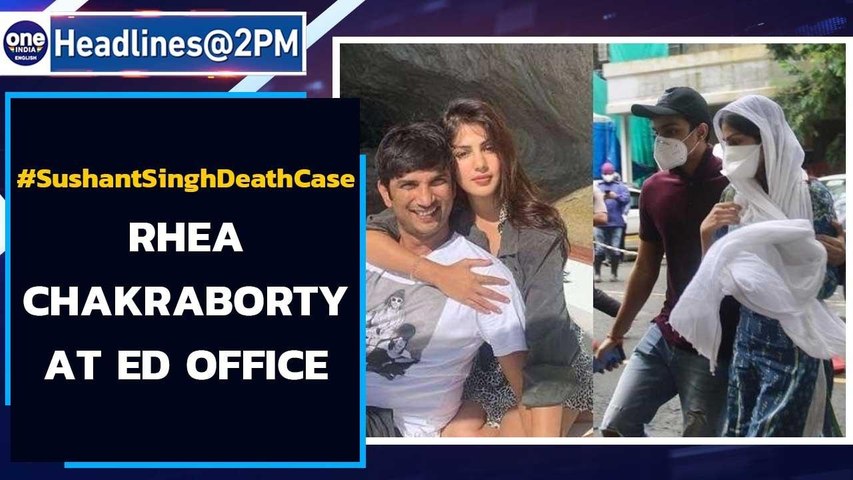 Rhea Chakraborty arrives at ED office for questioning in Sushant Singh Rajput death case|Oneindia
The case was handed over to the CBI after the Bihar government made the recommendation. The Bihar police was initially probing the case, following a complaint filed by Sushant's father, K K Singh.
Gambhir is an IPS officer of the 2004 batch, while Shashidhar is a 1994 batch IPS officer of the Gujarat cadre. Shashidhar is a joint director of the CBI.
Sushant Singh Rajput death case: IPS Vinay Tiwari released from quarantine
Gagandeep has been a senior superintendent of police in several districts, including Rajkot. She has been with the CBI for the past year and a half and has been part of several high profile probes.
She had supervised the investigation into the alleged role of former Uttar Pradesh, Chief Minister, Akhilesh Yadav in the illegal mining case. She was then shifted to the unit that was probing the Srijan scam and the case against journalist, Upendra Rai. She also held the additional charge of DIG in the SIT that was headed by joint director Sai Manohar.
Shashidhar held important assignments including Police Commissioner of Vadodara. He was also deputy commissioner of police, Ahmedabad crime branch, joint commissioner of police, Ahmedabad and superintendent of police in five districts in Gujarat.