Maharashtra crisis: Kamal Nath plans marathon meetings in Mumbai
Mumbai, Jun 22: Congress leader Kamal Nath has planned a series of meetings in Mumbai in the wake of the emerging political developments.
Congress Legislative Party meeting has begun. 41 MLAs out of 44 MLAs attended the meeting here while 3 are on the way. The politics BJP has started is of money & muscle power which is against the constitution. I have seen this a lot...Unity will prevail in Shiv Sena under Udhhav Thackeray, said Congress leader Kamal Nath.
Nath, who was on Tuesday appointed as the AICC observer in Maharashtra in the wake of the political turmoil in the state, and NCP chief Sharad Pawar are expected to meet Chief Minister and Sena president Uddhav Thackeray around noon.
Nath said, "It is for the Shiv Sena to take care of its team and see how it wants to handle its MLAs." He asserted that the Congress leaders were united. "I am sure we will stay intact. It is for the Congress party to demonstrate unity. The Congress MLAs are not for sale," the former Madhya Pradesh chief minister said.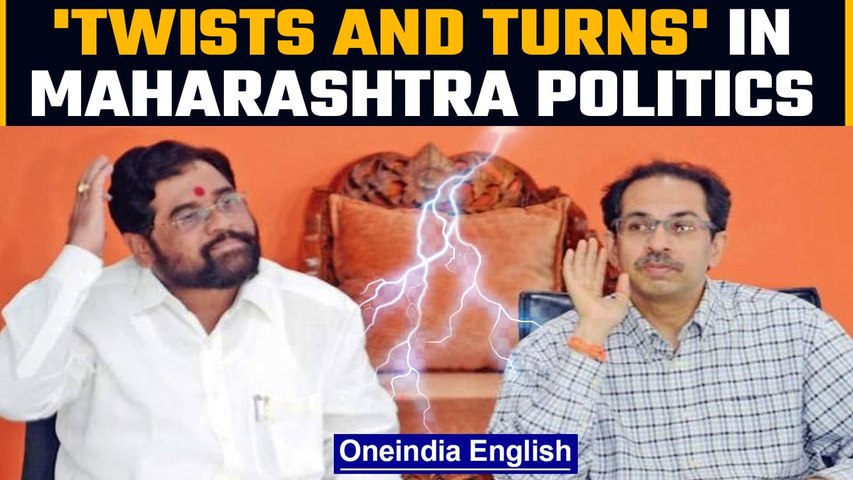 Shiv Sena crisis: Guwahati booking extended by a week, 70 rooms booked | Oneindia News *Political
A group of Maharashtra MLAs, led by dissident Shiv Sena dissident leader Eknath Shinde, arrived in Guwahati on Wednesday morning by a charter aircraft and were taken to a luxury hotel on the outskirts of the city amid tight security.
Earlier, Shiv Sena MP Sanjay Raut claimed 14 to 15 Sena MLAs, including some ministers, are with Shinde in Gujarat's Surat city. However, another party leader said the number could be 23. The Shiv Sena, which heads the MVA, has 55 MLAs, followed by allies NCP (53) and the Congress (44) in the 288-assembly where the current simple majority mark is 144.
The Shiv Sena-led government in Maharashtra is facing a crisis following the revolt by a section of its MLA led by Shinde.