Is 'Rage applying' Gen Z's answer to mass layoffs?
Rage applying, the newest career trend, is when someone aggressively applies to dozens of jobs in a fit of anger or rage.
Mass layoffs and pink slips have been the buzzword for the employers in recent times, but an 'angry' Gen Z seems to have found their answer to this mayhem. Tiptoeing in the corporate minefield, the young generation is now opting for, what it calls, 'Rage applying'.
Rage applying is exactly what the term says - applying for multiple jobs in a rage of dissatisfaction, anger, anxiety, aspiration, fear or uncertainty. Gen Z are no more looking for jobs discreetly nor is the new workforce interested in quitting quietly. They are now aggressively sending their resumes for multiple job opportunities in search of better pay or work environment.
As this new trend picks up, let us look at what exactly does rage-applying mean and why is Gen Z opting for this aggressive route.
It all began with TikTok
In the corporate world, the year 2022 was abuzz with terms like moonlighting and quiet quitting. With pandemic fears still looming large over the world and with firms on a firing spree globally to cut costs, trim investments and downsize the workforce, employees around the world started taking up multiple side jobs and working for multiple companies. The trend was not appreciated by employers and thousands of employees were fired from their jobs for the moonlighting practices.
Google to lay off 12,000 employees or 6% workforce worldwide
Things, however, are not exactly the same anymore. In December 2022, a Canadian Tik Tok user Redweez shared how she applied to 15 jobs in a fit of rage and landed a job with a $25,000 raise. She wrote: "Because I got mad at work and I rage applied to, like, 15 jobs, and then I got a job that gave me a $25,000 raise and it's a great place to work. So keep rage applying. It'll happen."
Her 'rage to raise' story was an inspiration for many who were frustrated and angry with their present jobs and work conditions. Her video garnered 20 lakh views in a month's time, with more and more people sharing their stories of securing better jobs with higher salaries as a result of rage applying.
'Rage applying' to jobs is now a huge career trend among Gen Z and millennials who find it a great way to get even with their 'mean bosses' by aggressively shooting their resume to dozens or even hundreds of companies to quickly find a new job and hefty pay hike.
Gen-Zers and younger Millennials share their stories on TikTok about how they are mistreated, taken advantage of and unjustly denied promotions and raises. After reaching their breaking point, they apply to dozens or hundreds of jobs to extricate themselves from their companies. The TikTokers claim that within days or a few weeks of submitting rèsumès, they've received multiple job offers with substantial increases in compensation, according to Forbes.
Recommended Video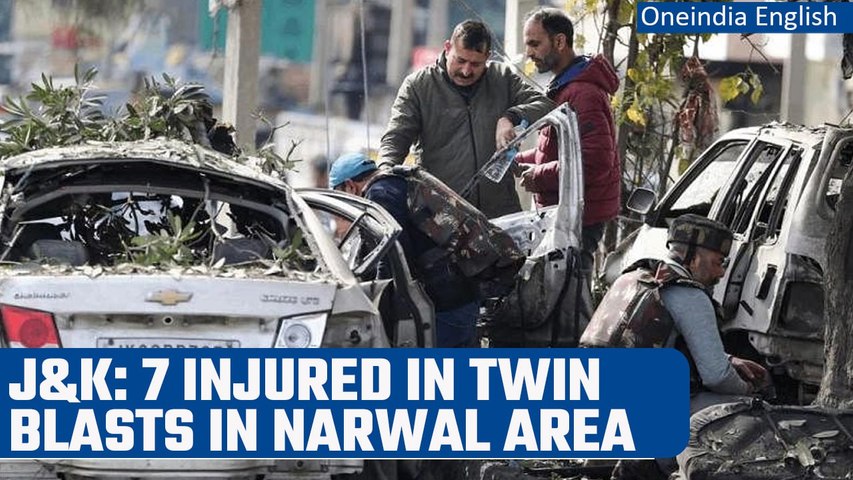 Jammu & Kashmir: 7 injured as twin explosions rock Jammu's Narwal area | Oneindia News*News
Why so much rage in Gen Z?
Generation Z (aka Gen Z, iGen, or centennials), refers to the generation that was born between 1997 and 2012, following millennials. This generation has been raised on the internet and social media, and comes bearing its set of traits and characteristics.
Given the global crises, looming inflation, pandemic and the lull later - Gen Z has been dealt a difficult hand and are an anxious lot, say psychologists. According to a Forbes report, By 2025, Gen Z will make up 27 percent of the workforce in OECD countries and one-third of the Earth's population. According to the report, this emerging generation has higher expectations for the workplace than ever before.
Indian employees likely to get 15-30% salary hike amid layoff season
They prioritise flexible working arrangements, shared values, higher pay, and increased support for mental health. Gen Zers not only know what they want; they are more likely to seek out new opportunities to get it. A Bank of America report found that 25% of Gen Z workers have switched jobs in the last six months - and more are on the move every day.
Those who opted for rage applying complained of being unfairly treated by their bosses and left out during promotions and appraisals. This pent up anger finds a tangible solution in rage applying where, in a fit of rage, they send their resumes to multiple companies.
Reflects changing times but how effective is it?
People always applied for jobs but the term 'rage applying' expresses the emotions beyond mere seeking a job change. It reflects anger and frustration of the workforce. According to a Forbes report, it reflects one more thing - the way the younger generation communicates in business.
The report points out that the younger cohort is more averse to picking up a phone, calling their manager and asking for an in-person conversation or meeting.
The report quotes Alison Papadakis, the director of clinical psychological studies at Johns Hopkins University, "Gen Z and Millenials have a lot less experience talking on the phone because texting and instant messaging have been the primary communication mode for their generation." she said.
While several users have claimed to have found better deals due to this trend, career experts have a word of caution.
"Anything that has rage in it is not healthy. You apply as much as you want but where there is rage, anger or irritability associated with it, then those will definitely take a toll on your mental, psychological, emotional and well-being. It can also disturb physical as well as social well-being," Dr Sanjay Chugh, a senior consultant and neuro-psychiatrist, was quoted as saying in a report.
Story first published: Saturday, January 21, 2023, 7:10 [IST]