India's Covid-19 new cases drops below 20,000 after 201 days, Kerala, Maha, AP report maximum cases
New Delhi, Sep 28: After 201 days, the number of Covid-19 new cases in a day has dropped below 20,000 in India. The country reported 18,785 new cases in the last 24 hours, taking the overall caseload to 3,36,97,581.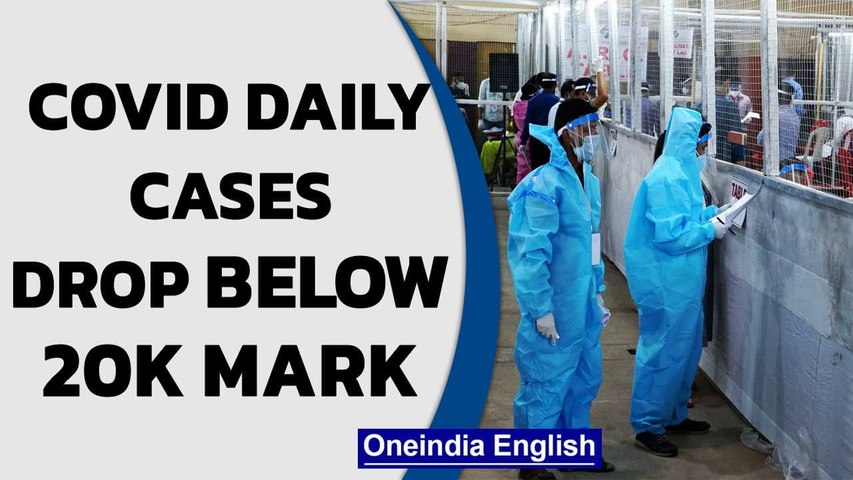 Covid-19 update: India reports 18,795 new cases and 179 deaths in the last 24 hours | Oneindia News
As per the Union Ministry's latest data, the country recorded 179 new casualties and the death toll climbed to 4,47,373. The active caseload in the country stands at 2,92,206, the lowest in 192 days. It accounts for 0.87 per cent (lowest since March 2020) of overall cases.
With 26,030 patients getting recovered from the infection in 24 hours, the total number of recoveries has reached 3,29,58,002. The recovery rate stands at 97.81 per cent, the highest since March 2020.
The Weekly Positivity Rate (1.88 per cent) is less than 3 per cent for the last 95 days while the Daily Positivity Rate (1.42 per cent) has remained less than 3 per cent for the last 29 days.
The cumulative number of Covid-19 vaccine doses administered in the country crossed 86 crore, with over 1 crore doses given on Monday, the Union health ministry said. The daily Covid-19 vaccination in the country had crossed 1 crore for the first time on August 27.
Congratulating citizens of the country, Union Health Minister Mansukh Mandaviya tweeted, "Congratulations to the nation, as we administer another 1 crore COVID-19 vaccine doses. Under PM Narendra Modi, India delivers a punch to Corona: Record of 1+ crore vaccines achieved for the 5th time."
Top 5 States with Maximum Cases in a Day
Kerala, Maharashtra and Tamil Nadu are the states which are reporting over 1,000 cases every day.
Kerala: 11,699 new cases and 58 deaths.
Maharashtra: 2,432 new cases and 32 deaths.
Tamil Nadu: 1,657 new cases and 19 deaths.
However, Andhra Pradesh and Mizoram, which were reporting over 1,000 cases in a day, recorded 618 new cases with 6 deaths and 527 new cases with 3 deaths, respectively.