Here is how Twitterati reacted on giant Shankh in Delhi Airport
New Delhi, Jan 13: The Delhi Airport was decorated by a giant shankh (conch) recently. The conch that was installed at the airport in New Delhi last year October, received mixed reactions on Social Media. On Monday, netizens took to Twitter to express their views regarding the new installation of the conch in the airport.
Reportedly, the giant slow-rotating conch that moves on its vertical axis was installed at the Terminal 3 of the Indira Gandhi International airport in October 2019 as part of the beautification of the airport.
A noted journalist Sunetra Choudhury was trolled for her comment objecting the installation of the conch (shankh), she wrote on Twitter, "Oh my dear lord @DelhiAirport , this is even uglier than the carpet. Please remove."
Here is how the Twitter reacted to the installation of the conch in the airport.
Oh my dear lord @DelhiAirport , this is even uglier than the carpet. Please remove pic.twitter.com/JkMI2MzVdy

— sunetra choudhury (@sunetrac) January 12, 2020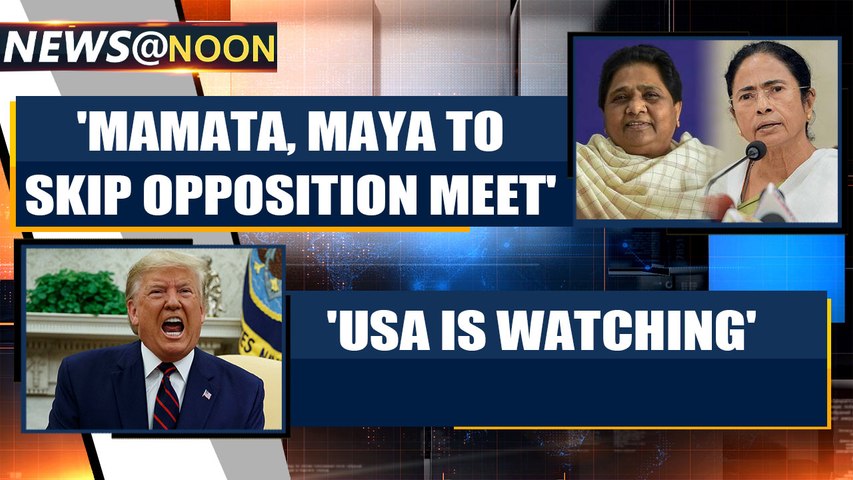 Opposition meet: Mamata Banerjee, Mayawati & Arvind Kejriwal to skip meet
Thank-you #DelhiAirport... pic.twitter.com/KnV0o8CmCj

— Sudhanshu Bhushan (@Sudbhu) January 13, 2020
a rotating shankha @ #DelhiAirport is communal
& christmas celebration @BLRAirport is noncommunal for our so cald seculars... pic.twitter.com/J4Rl5JkqmT

— Hari (@amruthaputhra) January 13, 2020
What a Beautiful sight at #DelhiAirport
Conch sign of positivity, victory, triumph & vigilant😇 #Panchjanya must be just like this #patrimony #conch #incredibleindia #JaiHind 🙏 pic.twitter.com/nXj4S8ruN7

— Mamta Bhatt (@mamtabhatt) January 13, 2020
Beautiful and awesome initiative #DelhiAirport #ShankhNaad Brings positivity 👌👌😇 https://t.co/R0s4UKbDLv

— Anand Kumar (@Anand_hi_Anand) January 13, 2020
Exactly this is how she gets paid . Peanut brain. Moron.#DelhiAirport https://t.co/d9HjSwlcgK

— Ravi Kiran (@Ravikiranhm07) January 13, 2020
#DelhiAirport पर एक सुंदर शंख ओर सुदर्शन चक्र की प्रति-कृति लगाई गई है। जिसे देखते ही कुछ सेक्युलर लोगों ने हल्ला मचा दिया है, #twiter पर इस #हिंदु चिन्ह को हटाने की मांग करने वाली #सुनेत्राजी को अपने बेटे के साथ #हुमायूँ के मक़बरे पर सेल्फ़ी लेना गर्व लगता है। और यहाँ..? pic.twitter.com/24kwcz0gnV

— HITENDRASINH RAJPUT (@TheHitendrasinh) January 13, 2020