Delhi govt sought 4 times more oxygen than it needed: Supreme Court Panel
New Delhi, June 25: The Delhi government exaggerated its oxygen requirement by four times during the peak of the second wave of COVID crisis, an audit panel appointed by the Supreme Court has found.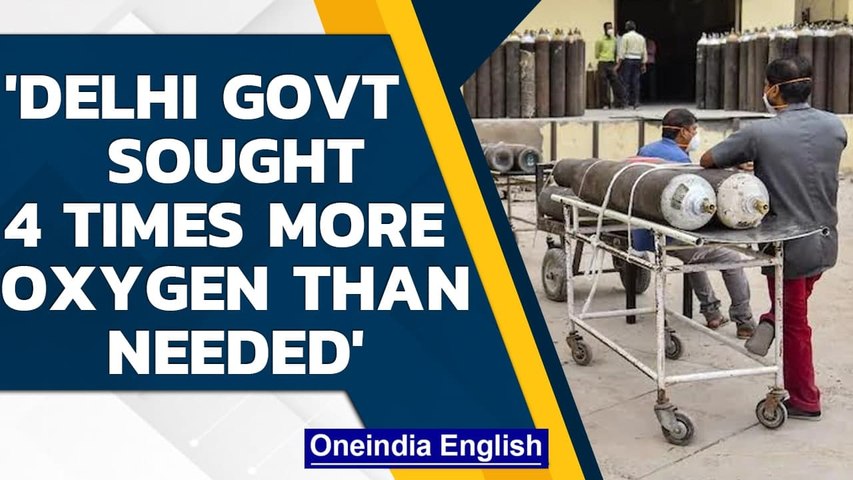 Delhi Govt demanded 4 times more oxygen than required| SC Oxygen Audit Committee| Oneindia News
"Delhi government exaggerated the oxygen requirement for the city by more than four times between April 25 and May 10. Supply of excess oxygen to Delhi could have triggered a crisis in its supply to 12 high caseload states," as per the report.
"4 hospitals-Singhal Hospital, Aruna Asif Ali Hospital, ESIC Model Hospital and Liferay Hospital had claimed "extremely high oxygen consumption with few beds and claims appeared to be erroneous, leading to extremely skewed info and significantly higher oxygen requirement", stated report.
"There was a gross discrepancy (about four times). The actual oxygen consumption claimed by the Delhi government (1,140MT) was about four times higher than the calculated consumption as per the formula based on bed capacity (289 MT)," a Times of India report also said.
After huge cry over, oxygen shortage, the Supreme Court had constituted a 12-member National Task Force of top medical experts to formulate a methodology for allocation of oxygen to states and union territories for saving lives of COVID-19 patients and to facilitate a public health response to the pandemic.
The sub-group was assigned to do audit to determine whether the supplies allocated by the Centre reach the concerned State/UT, the efficacy of the distribution networks in distributing supplies meant for hospitals, health care institutions and others and whether the available stocks are being distributed on the basis of an effective, transparent and professional mechanism.