CCEA, Cabinet meetings scheduled for today cancelled
New Delhi, July 07: The Cabinet Committee of Economic Affairs and Cabinet meetings scheduled to be held today at 11 am and 11.05 am have been cancelled.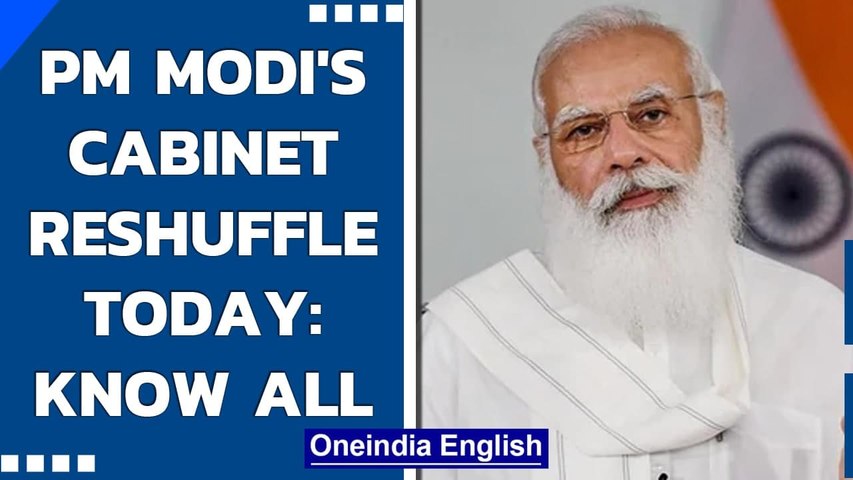 PM Modi's cabinet reshuffle at 6 PM today| Jyotiraditya Scindia| Sarbananda Sonowal| Oneindia News
No official reason has been given on why the meetings have been cancelled. Meanwhile a Cabinet expansion is likely to take place today after 6 pm. Several new leaders are expected to be inducted into the Cabinet. On Tuesday, apart from a Governor's reshuffle, a new ministry, the Ministry of Cooperation was also set up. All these are clear indications that a Cabinet expansion or reshuffle is expected to take place today.
Who is likely to make the cut:
Jyotiraditya Scindia: He joined the BJP in 2020. Earlier in the day, he offered prayers at the famous Mahakal Temple in Ujjain before leaving for Delhi.
Anupriya Patel: She has held the position of Union Minister in the past. She is part of the Apna Dal an important ally of the BJP in Uttar Pradesh.
Narayan Rane: He is joined The BJP in October last year. He was expelled from the Shiv Sena after switching to the Congress. He then floated the Maharashtra Swabhiman Paksha.
R C P Singh and Lallan Singh: Both are part of the JD(U) an ally of the BJP. They are expected to get berths as the JD(U) does not have a representation at the Centre.
Sarbananda Sonowal: The former Assam Chief Minister is expected to get a berth in the Union Cabinet.
Shantanu Thakur: He is from the Matua community and is expected to be named a minister. He is a lawmaker from West Bengal and had accompanied Prime Minister Narendra Modi during his visit to Bangaldesh.
Nisith Pramanik: He is from West Bengal and is expected to be named minister. He is from the Rajbanshi community. He was with the Trinamool Congress before joining The BJP in 2019.