LIVE
Bharat Bandh Highlights: Scattered protests against Agnipath; Army issues notification for registration
New Delhi, Jun 21: Road and rail traffic was partially affected in some regions on Monday during a 'Bharat bandh' called against the Agnipath military recruitment scheme, while protests appeared to taper off in many states, with authorities stepping up security and imposing curbs after days of unrest.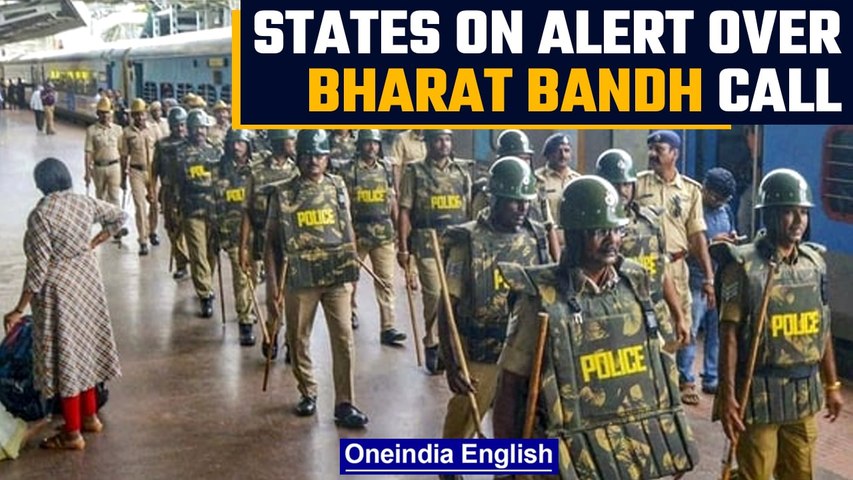 Bharat Bandh called today over Agnipath scheme; states take preparations | Oneindia News *News
Check all the LIVE updates on Bharat Bandh here
Newest First
Oldest First
Initially, under the 'Agnipath' scheme, youths aged between 17-and-a-half and 21 were to be recruited in the Army, Navy and the Air Force, largely on a four-year short-term contractual basis.
Subsequently, the Centre raised the upper age limit for recruitment under the scheme to 23 years for 2022 as protests against it intensified.
Thereafter, the Central government also announced several incentives including reserving 10 per cent vacancies in its paramilitary and the Defence Ministry for Agnipath retirees and said it would look into any grievance about the new military recruitment scheme "with an open mind'.
Those recruited under the scheme would be known as 'Agniveers'.
After the completion of the four-year tenure, 25 per cent of the recruits from each batch would be offered regular service.