Bengal Polls: TMC seeks action against Suvendu for 'harbouring criminals in Nandigram'
Kolkata, Mar 23: Trinamool Congress (TMC) on Tuesday wrote to Election Commission over "harbouring of criminals by Suvendu Adhikari in Nandigram". "We request you to immediately intervene and direct necessary steps to be taken by police," reads the letter.
"It has come to our knowledge that Suvendu Adhikari, the candidate fielded by Bharatiya Janata Party, Nandigram AC- 210, has been harbouring criminals, who are non-residents of Nandigram," it alleged.
"It is a two-storeyed building, on the right side of the main road, while going to Nandigram, near Riya Para Hospital More. From December onwards, 30-40 young boys are residing there. All these people have come from Kolaghat, Pingla, Kanthi and Contai. These people travel in 10-12 motorbikes and arc also in the possession of a car. These people also have a local guide. Shri Suvendu Adhikari has been visiting this location on a regular basis," the letter read.
"Location 3: House of Pabitra Kar, Boyal-1. It is a two-storeyed building in village Teropakhira, Tengua No. 2. Nearly, 20-30 people, who are from Balarampur, Jharucharan, Narsinghapur, Jatirmal, Panibitan, stay here. Primarily, these people eat here," the letter said.
West Bengal polls 2021: Bengali pride, sub-nationalism emerge as rallying points
"Location 4: House of Bhojohari Samanta, Boyal MSK Area Nearly, 20-30 people are sheltering at this location," it added.
TMC had earlier approached the EC seeking rejection of the nomination of Suvendu Adhikari alleging that the BJP leader has submitted false details of his residence.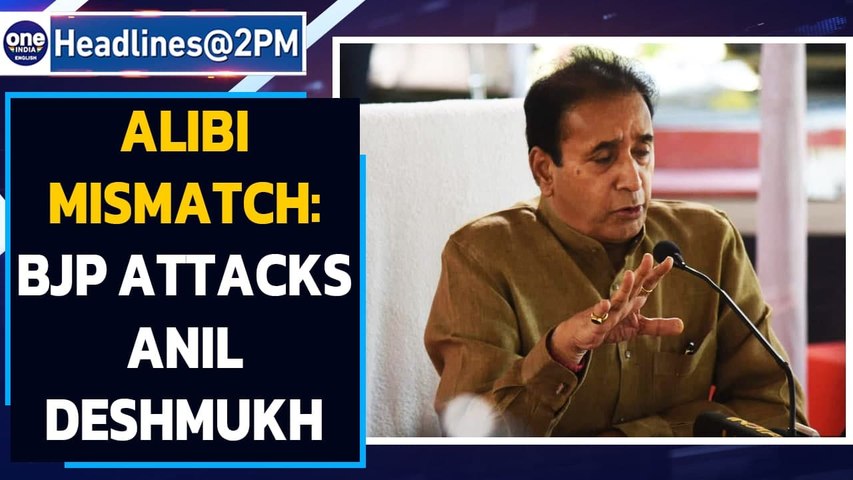 Anil Deshmukh: Some officers used to come home, to brief me on Budget | Oneindia News
Adhikari had moved the poll panel seeking rejection of West Bengal chief minister and TMC supremo Mamata Banerjee's nomination alleging that she had suppressed details of criminal cases pending against her.