Andhra Pradesh govt withdraws 3 capital bill amidst opposition from farmers
New Delhi, Nov 22: The Jagan Reddy government on Monday decided to withdraw the three capitals bill amid widespread protest from farmers. The advocate general S Sriramhas informed the High Court that the government has decided to withdraw the law.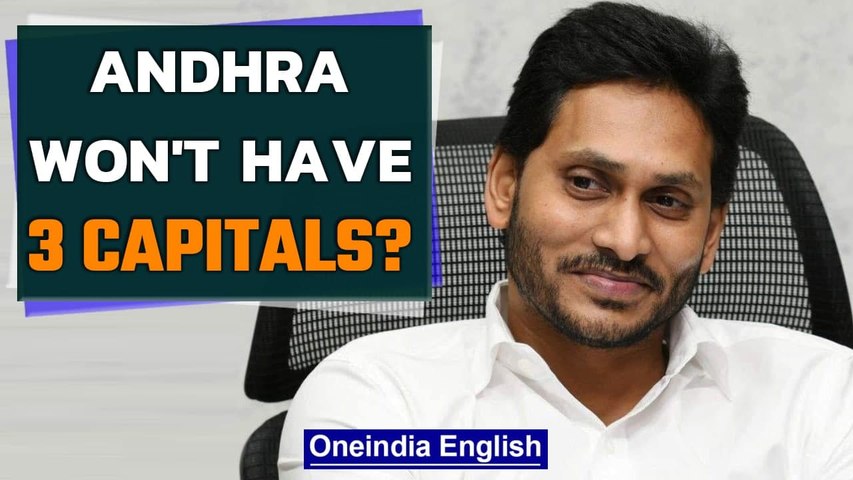 Andhra Pradesh won't have three capitals now; YS Reddy govt withdraws 3-capital bill | Oneindia News
In what seems to be a major setback for Jagan, The Andhra Pradesh Legislative Assembly on Monday passed a Bill to repeal the controversial AP Decentralisation and Inclusive Development of All Regions Act, 2020, that was intended to establish three capitals for the state.
Amaravati will be the sole capital of Andhra Pradesh. Making a formal announcement in the state assembly, CM jagan said, "We believed that decentralisation of capital is much needed in Andhra Pradesh...Govt is going to take back the Bill which was introduced earlier. We will introduce a new Bill with no errors."
Without referring to the farmers of Amaravati region, who had been fighting the three capitals decision for more than 700 days now, Jagan said the government would explain "our genuine intention and the need for decentralisation" to all concerned and incorporate necessary changes in the new Bill.
Jagan had mooted the idea of having three capitals for Andhra Pradesh, with the executive capital in Visakhapatnam, legislative capital in Amaravati and judicial capital in Kurnool, spread over the three predominant regions of the state.
Farmers and other residents of Amaravati villages have been demanding that Amaravati be retained as the only State capital.
The opposition parties TDP, BJP, and Janasena, is up in the arms against three capitals bill.
With 'Maha Padyatra' the agitation by Amaravati farmers entered a new phase. They have been continuing their campaign for more than 700 days to protest against the State government's plans for the trifurcation of the State Capital.