Pro-Kannada outfits plan December 5 bandh against Maratha body; Yediyurappa warns of action
Bengaluru, Nov 20: Pro-Kannada outfits have called fora statewide 'bandh' on December 5 against Karnataka government decision to set up the Maratha Development Board.
The consortium of the pro-Kannada organisations such as Kannada Chalavali Vatal Paksha (KCVP) and Karnataka Rakshana Vedike (Shivarame Gowda faction) passed a resolution opposing the government move and deciding to stage the bandh.
The Ola-Uber Drivers and Owners Association too has extended its support to the bandh.
In a statement, KCVP chief Vatal Nagaraj claimed support of the former chief of the Kannada Development Authority Mukhyamantri Chandru and former head of the Kannada Film Chamber of Commerce, Sa Ra Govindu, among others, for the consortium.
However, two other factions of Karnataka Rakshana Vedike belonging to T A Narayana Gowda and Praveen Shetty have said they would take a call only after discussing with their leaders.
The government's decision to set up the Maratha Development Board comes ahead of the announcement of bypolls to the Belagavi Lok Sabha constituency, as well as Basavakalyan and Maski assembly constituencies, which have a sizeable Marathi-speaking population.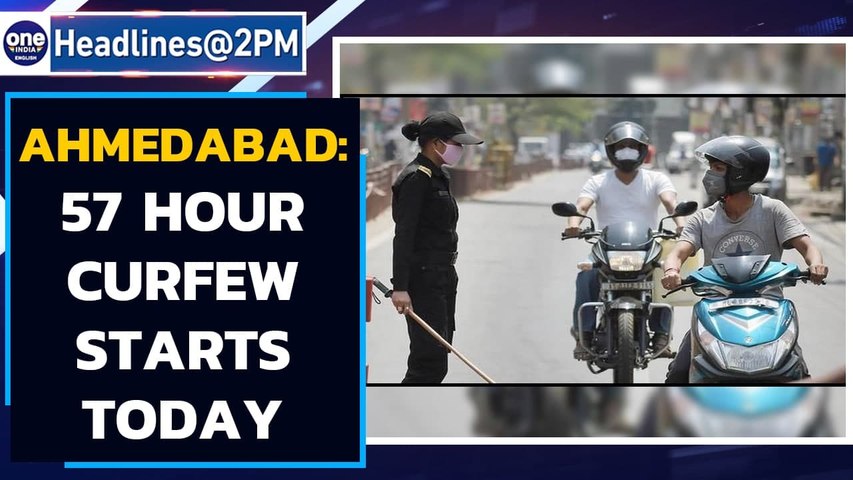 Ahmedabad goes under 57-hour marathon curfew to stem Covid spread | Oneindia News
However, Karnataka Chief Minister B S Yediyurappa said his government will not allow the "forced bandh" called by some pro-Kannada outfits on December 5 against its decision to set up the Maratha Development Board.
"We have set up the board for the welfare of Maratha communities living in the state. Marathas are also Hindu followers," the chief minister told reporters here.
"We will take strict action if the forced bandh is called," he said.
Karnataka and Maharashtra have been at loggerheads for decades over the border issue. Maharashtra lays claim to the border district of Belagavi on linguistic grounds.
Karnataka has built the Suvarna Vidhana Soudha, modelled on the Vidhana Soudha, the state legislature building in Bengaluru, in Belagavi to assert its claim that the district is an integral part of the state.
The legislative assembly's session is held in Suvarna Vidhana Soudha once a year.